KIELCE IN SERIES: Polish champions beat RK Vardar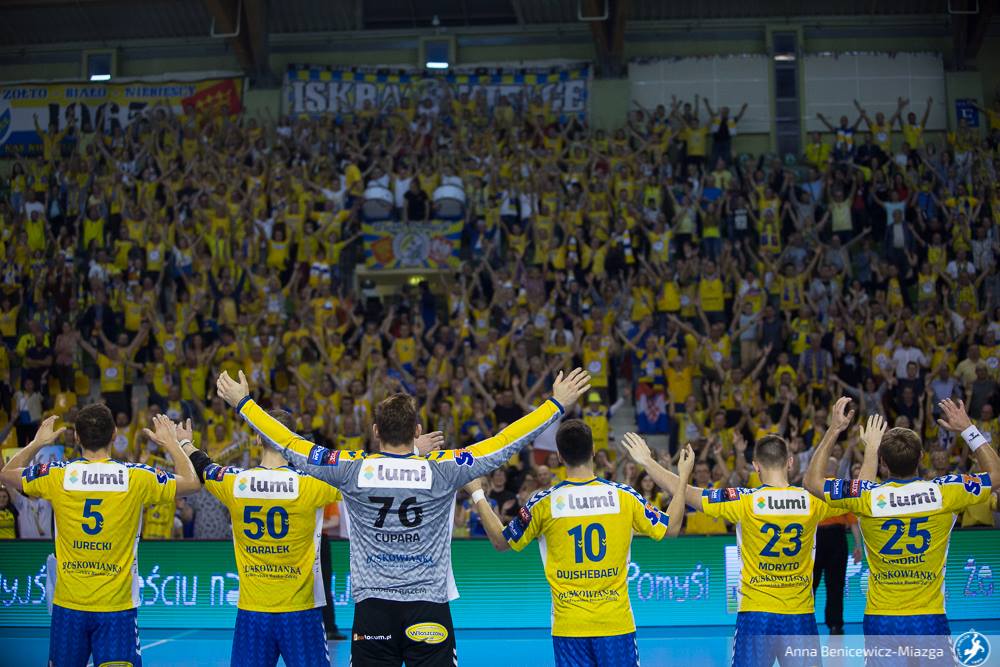 Match with two red cards and 24 minutes of exclusions in Kielce ended with PGE Vive Kielce win over RK Vardar 31:27 (16:15). The Polish champions celebrated the fourth win in a row after starting defeat in Veszprem, while Macedonians suffered the first defeat this season after four wins in a row at the beginning.
Ex-Vardar, now Kielce's playmaker Luka Cindric was definitely the man of the match with eight goals.
Vuko Borozan (Vardar) and Alex Dujshebaev) were directly sent off after nervous reactions in the 14th and 35th minute.
PGE VIVE Kielce – Vardar Skopje 31:27 (16:15)
PGE VIVE: Cupara, Ivić – Jurecki 6, A. Dujshebaev 3, Aguinagalde 1, Jachlewski 2, Janc 2, Lijewski 1, Moryto 5, Cindrić 8, Fernandez 1, D. Dujshebaev, Karalek 2
Vardar: Milosavljev – Stoiłov 3, Popowski, Kristopans 2, Karacić 3, Skube 6, Kałaras, Cupić 1, Dibirov 6, Shishkariev 4, Borozan 1, Vojvodić, Kiesielev 1, Miszevski