Pick Szeged and PSG Handball to decide about direct place at 1/4 final!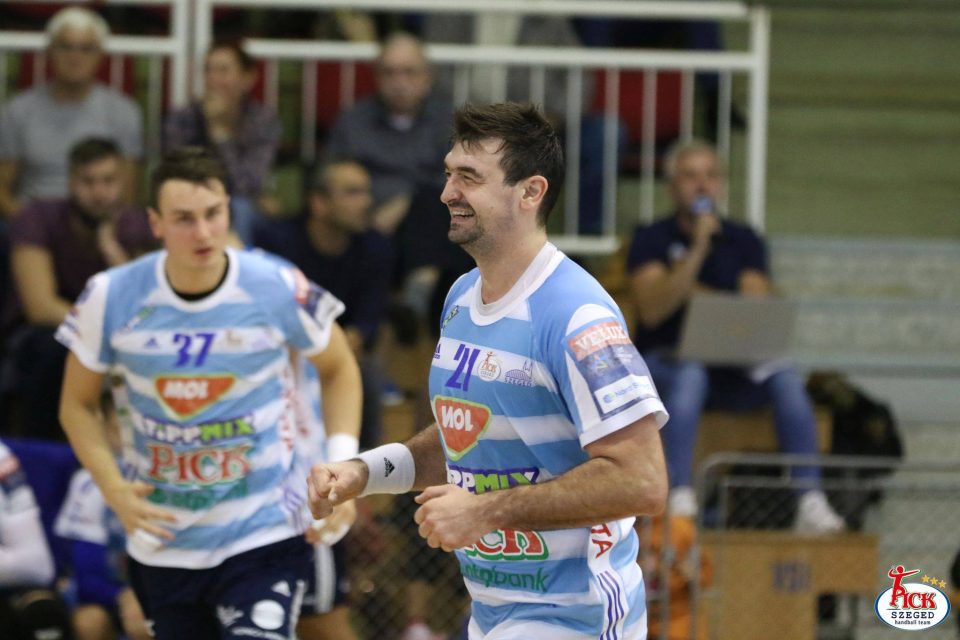 MOL Pick Szeged will decide about the winner of Group B in direct encounter with PSG Handball. That is the most possible scenary after five matches of the VELUX EHF Champions League season.
The Hungarian champions beat SG Flensburg Handewitt 30:28 (15:14) to make a gap between two teams even bigger….
Szeged – Flensburg 30-28 (15-14)
Szeged : Mario Sostaric 6, Jorge Maqueda Pena 4, Bence Banhidi 4, Dean Bombac 4, Stefan Sigurmannsson 3, Jonas Kallman 2, Zsolt Balogh 2, Richard Bodo 1, Joan Canellas Reixach 1, Marin Sego 1, Alen Blazevic 1, Dmitry Zhitnikov 1
Flensburg : Holger Glandorf 5, Magnus Rod 5, Anders Zachariassen 4, Magnus Joendal 3, Goeran Johannessen 3, Hampus Wanne 2, Jim Gottfridsson 2, Johannes Golla 1, Simon Hald Jensen 1, Lasse Svan 1, Simon Jeppsson 1
STANDINGS:
1.

Paris SG

5
5
0
0
161:129
10

2.

Szeged

5
5
0
0
149:134
10

3.

Skjern

5
2
1
2
146:151
5

4.

Flensburg-H.

5
2
0
3
142:139
4

5.

PPD Zagreb

5
1
1
3
133:151
3

6.

Nantes

4
1
0
3
128:126
2

7.

Motor Zaporozhye

5
1
0
4
152:162
2

8.

Celje

4
1
0
3
94:113
2