Germany
Lasse Andersson to stay at Fuchse Berlin: "Mentality leader"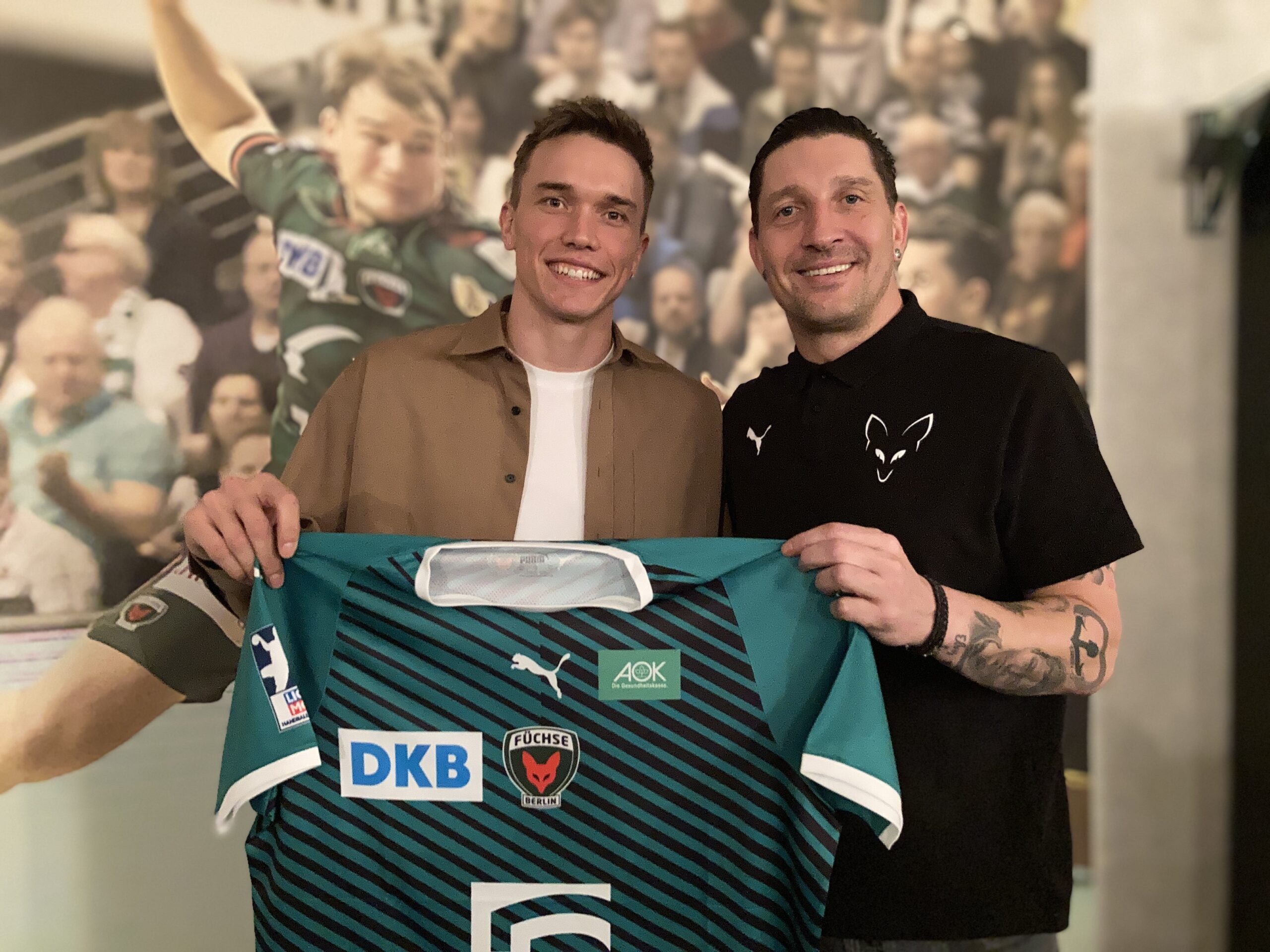 Füchse Berlin bind the Danish world champion and backcourt player Lasse Andersson until 2025. With the extension of the original contract for two more years, the next piece of the puzzle has been found in the squad for the coming years.
The Füchse Berlin squad for the future continues to take shape. After the extension with Mijajlo Marsenic and Dejan Milosavljev (both 2027), another top performer will stay with the Füchsen for a long time. Paul Drux (2025) and Fabian Wiede (2026) had already extended their long-term contracts in the summer. With Mathias Gidsel (2025) and Max Darj (2024), two more world-class players will come to the capital for the new season.
Lasse Andersson came to the German capital from FC Barcelona for the 2020/21 season. The multiple Spanish champions and cup winners will then crown their long collection of titles with Denmark's world championship triumph in January 2021. The number 11 of the foxes is also part of the 2022 EM squad. For the capital club, the backcourt scorer scored 200 goals in 52 Bundesliga games, plus 88 goals from the EHF European League.
Managing Director Bob Hanning: "Lasse is another key element in the success story of Füchse Berlin. Continuity in the roster is the basis for success. In the first two years Lasse has shown how valuable he can be for our club. I am looking forward to closing the puzzle with this contract extension. "
Sports director Stefan Kretzschmar: "In my eyes, Lasse Andersson is a player with an absolute leader mentality in our team. He's a winner who sets an example that pulls many of his colleagues away. For me he is the player with the greatest athletic skills in the team and an ideal counterpart to Paul Drux and Matthes Langhoff. I think he still has tremendous potential and the team that interacts with him still has potential. In the success concept of the next few years, it is an absolute pillar that always leads the way. I am glad that he will stay with us until 2025 and complete the Danes axis. "
Trainer Jaron Siewert: "I am very pleased that Lasse is the next high performer with us for the long term. In the last 1.5 years he has proven what an important role he plays for us in attack but also much more in defense through his intelligent defense game. He has developed personally and is a very important component in the hierarchy of our team and the way we want to play handball. "
Lasse Andersson: "I'm really looking forward to staying here with Füchsen for a longer period of time and extending my contract. We have a great team and with the reinforcements we can achieve great things together in the future. My goals with the Füchsen have not changed since I arrived here and I would like to do my part to be even more successful. "