One of the greatest lefthanders in this moment, Danish right wing Lasse Svan Hansen had an extremely memorable year 2014 with SG Flensburg (EHF CL winners), but one thing he certainly miss in his CV – world's gold medal. Denmark have lost two last finals of the World Championships in 2011 and 2013, but target is still the same as team of Gudmundur Gudmundsson is considered as the biggest favorite alongside France, Croatia and Spain.
Lasse Svan Hansen talks for Handball-Planet.com about the upcoming event in Doha.
Which level of ambitions has Danish team at WCh 2015?
– As always, we have very high expectations. The semis is our primary target, other than that we want to at least secure a playoff spot for the Olympics.
How you look on the past two finals of the Danish team, and what you would do to avoid "black nights" as in Barcelona and Herning?
– We don't want to put any energy or thought to the past to finals. Of course many people want to talk about what happened but we can't change it. What we can do is prepare and do a better job if we are lucky enough to get a new chance. We are not the ones looking back. The media do that for us. We are looking at the challenge ahead of us and if that challenge should contain France or Spain we will do our best to over come that challenge as well.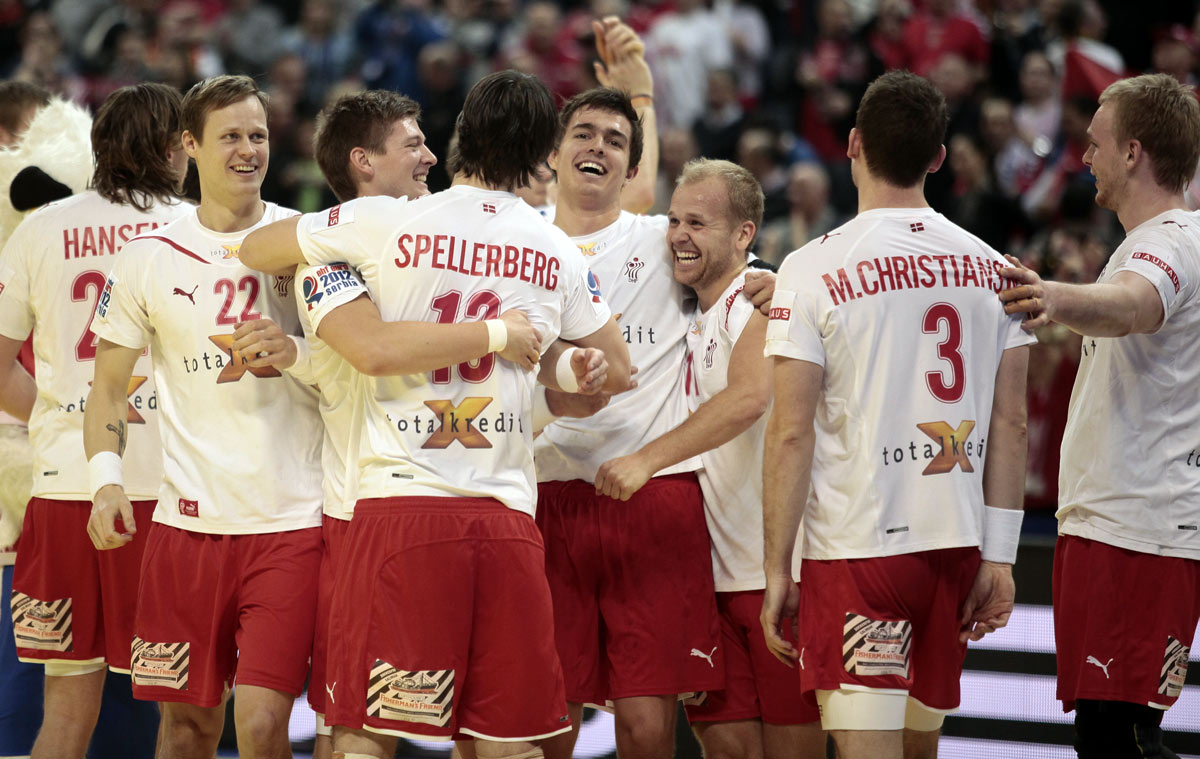 Are there some other teams who are capable to play for the medals?

– Of course there is. A championship is often decided by the little things. We experienced that in the EHF EURO 2012 in Serbia. So other teams with the right amount of skill and luck will have a chance to play for medals.

What is the biggest change in your team play since Gudmundur Gudmundsson overtook the job from Ulrik Wilbek?
– I think the biggest change is in the preparation. We spend a lot more time working with the details now. Video and training is all about details. With Ulrik it was more about the big picture. But I think that is a good thing for us right now. We are in a place where we have played in the top for some years now and the attention to detail may be the thing that can take us a step further.

Qatar 2015 will be played in one city – three halls. Something new in handball, are you ready for an extraordinary event?
– We are all ready to give it our best. I've played in the Super Cup with Flensburg in Qatar so already have a taste of what to expect- Qatar really knows how to put on a good show and I just hope the fans will fill all the new arenas to help make it a great atmosphere.
MIZUNO – IT'S A PRIVILEGE TO BE A PART OF THEIR DEVELOPMENT
You've been wearing Mizuno shoes for the last 3 years and many other players have followed suit – what is it about the shoes which make them great and how important is it to have good footwear?
– Mizuno has always had a great tradition in producing technical running shoes. That makes them experts in how the foot should be treated in a shoe. I feel that tradition in their handball shoes as well. It is essential for a handball player that the shoe is the best possible. Our feet are under so much pressure from many different angles and if the shoe isn't right, your feet won't be right for long. I feel Mizuno is doing that for me and it's a privilege to be a part of their research and development. They also have some pretty cool colours – concludes Lasse Svan Hansen.
"Lasse Svan Hansen is a brand ambassador for Mizuno Handball and will be wearing the new neon yellow/blue Wave Stealth 3. For your chance to win a pair go to http://www.mizuno.eu/static/42681/qatar"