LEON WENT HOME WITH -14: Barca is back on winning track!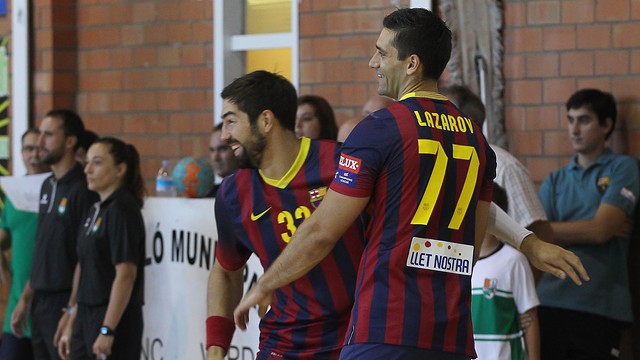 FC Barcelona put in archive the performance from Skoplje at the start of the VELUX EHF Champions League by convincing win over BM Ademar Leon 38:24. Xavi Pascual+s team had no problem with the "ex-big rival" in the Spanish handball. Barca has no good enough rival for the domestic titles this year after bankrupt of BM Atletico Madrid…
38 – FC Barcelona: Saric (Sterbik, ps), Sorhaindo, Tomàs (2), Gurbindo (2), Karabatic (7, 2p), Entrerríos (2), Stranovsky (4) Noddesbo (1), Juanín (4), Sarmiento (4), Ariño (2), Rutenka (4, 2p), Morros, Balaguer (3), Lazarov (3).
24 – Reale Ademar León: Asanin (Llamazares, ps), Mellado (1), Vejin (1), Carou, Castro (3), Tatarintsev (5), Alonso (5, 2p) Mario López (1), Molina, Piñeiro, Carrillo (2), Diez, Álvarez, Almeida (2), Dacevic (4).