News
Ljubomir Vranjes overtakes Rhein Neckar Lowen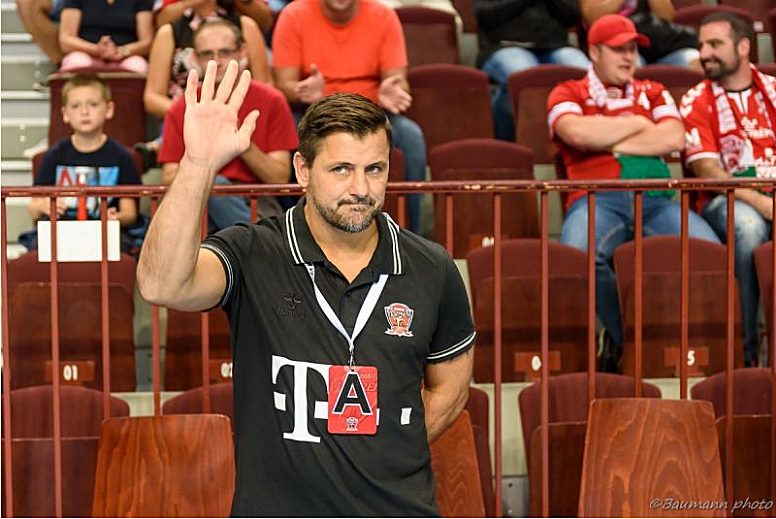 Rhein-Neckar Löwen have signed Ljubomir Vranjes as their new head coach. The 48-year-old Swede, who worked in the Bundesliga from 2010 to 2017 and led SG Flensburg-Handewitt to victory in the Champions League in 2014, will be with the team by Monday at the latest and take over the training management. There will also be a press conference that day.
Klaus Gärtner will remain on the coaching staff. Sascha Zollinger, previously Klaus Gärtner's assistant coach, will return to his position as Managing Director of the Schleswig-Holstein Handball Association. He had let this office rest for his commitment to the lions.
"After a detailed analysis, the supervisory board and I agreed that we needed a new impetus in the current sporting situation. Klaus Gärtner was involved in this analysis from the beginning and came to the same conclusion. Like Sascha Zollinger, I would like to say a big thank you to him for his commitment and the open exchange. This decision does not change anything in our further planning after the season. Klaus will then form our coaching team as assistant coach together with head coach Sebastian Hinze," says Jennifer Kettemann, managing director of the Löwen, and adds: "I'm very pleased that we were able to win over Ljubomir Vranjes to help us for the rest of the season. His expertise is just as undisputed as his reputation as a motivator."
Ljubomir Vranjes, who has just returned from the European Championships in Hungary and Slovakia with the Slovenian national team, is looking forward to his involvement with the lions with great anticipation: "I know that I am going into a challenging sporting situation and I am really looking forward to it to devote myself entirely to this task. I am convinced that if we all pull together and work hard as a team, we will be successful."
The Rhein-Neckar Löwen are in twelfth place in the LIQUI MOLY Handball Bundesliga after 18 of 34 match days with 14:20 points and are therefore far behind the actual sporting requirements. In the last two games before the winter break at the end of December, they suffered significant defeats in Erlangen and at home against Hanover. This sporting trend ultimately persuaded the club leadership to make a change in the coaching position.