LNH: Furious PSG win in Chartres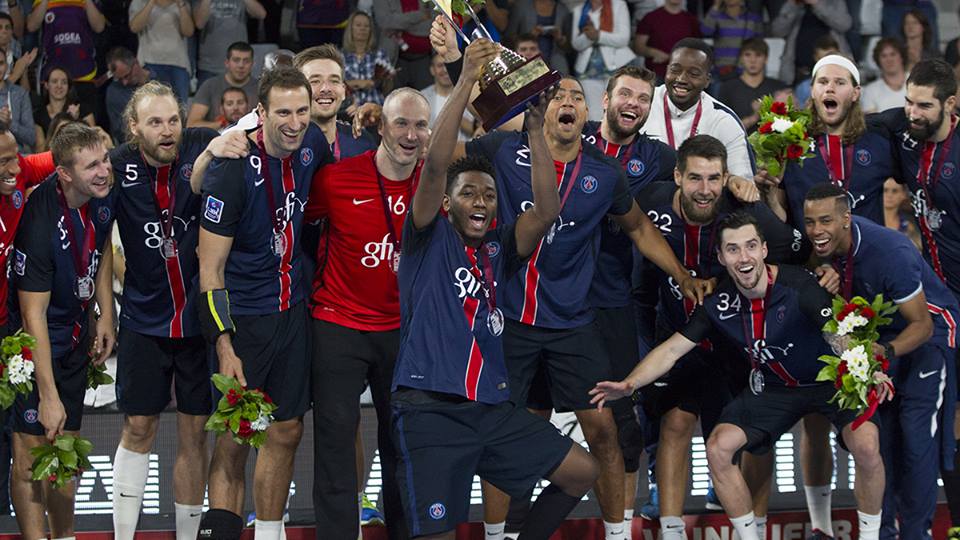 Paris Saint Germain are still unbeatable in the FRENCH LNH! Zvonimir Noka Serdarusic guys beat the newcomers in the French elite – Chartres 32:20 in comfortable 60 minutes which gave a chance to all players to get some minutes.
Three teams still keep rhythm with the leaders, Saint Raphael, Nimes and CESSON Rennes, while MOntpellier have a chance to be fourth if win in Chambery tonight.
RESULTS:
20:45
Cesson Rennes
32 – 29
Nantes
20:45
Nimes
32 – 28
Toulouse
20:30
Chartres
20 – 32
Paris SG
20:00
Aix
27 – 26
Tremblay
20:00
Dunkerque
23 – 25
Creteil
20:00
St. Raphael
31 – 23
Ivry
STANDINGS:
| | | | | | | | | |
| --- | --- | --- | --- | --- | --- | --- | --- | --- |
| 1. | Paris SG | 4 | 4 | 0 | 0 | 135:106 | 8 | |
| 2. | St. Raphael | 4 | 3 | 0 | 1 | 112:104 | 6 | |
| 3. | Nimes | 4 | 3 | 0 | 1 | 130:126 | 6 | |
| 4. | Cesson Rennes | 4 | 3 | 0 | 1 | 111:111 | 6 | |
| 5. | Creteil | 4 | 2 | 1 | 1 | 112:119 | 5 | |
| 6. | Montpellier | 3 | 2 | 0 | 1 | 93:84 | 4 | |
| 7. | Aix | 4 | 1 | 2 | 1 | 120:121 | 4 | |
| 8. | Chambery Savoie | 3 | 1 | 1 | 1 | 88:86 | 3 | |
| 9. | Toulouse | 4 | 1 | 1 | 2 | 113:112 | 3 | |
| 10. | Nantes | 4 | 1 | 1 | 2 | 132:129 | 3 | |
| 11. | Ivry | 4 | 1 | 0 | 3 | 109:123 | 2 | |
| 12. | Tremblay | 4 | 1 | 0 | 3 | 95:101 | 2 | |
| 13. | Dunkerque | 4 | 1 | 0 | 3 | 100:101 | 2 | |
| 14. | Chartres | 4 | 0 | 0 | 4 | 90:117 | 0 | |