LNH (Round 13): PSG with an easy victory over Selestat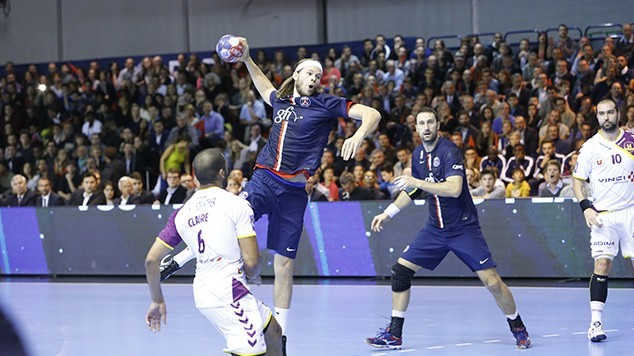 A real goal festival in the last match of the 13th round of the French LNH, there was no chance for the hosts Selestat to match PSG even slightly. From the beginning of the game PSG Handball were dominating the game, taking the half time lead with 18:14. But in the second half PSG Handbal exploded, with Mikkel Hansen, William Accambray and Samuel Honrubia leading the team, the Paris team managed to score a big 43:29 victory. Hansen was the top scorer of the match with 8 goals, while four Selestat players scored 5 goals each – Djordje Pesic, Frederic Beauregard, Snorri Gudjohnsson and Jordan Francois-Marie.
PSG Handball are now within two points from table leaders Montpellier AHB.