Magdeburg beat Goppingen only 46 hours after win in Berlin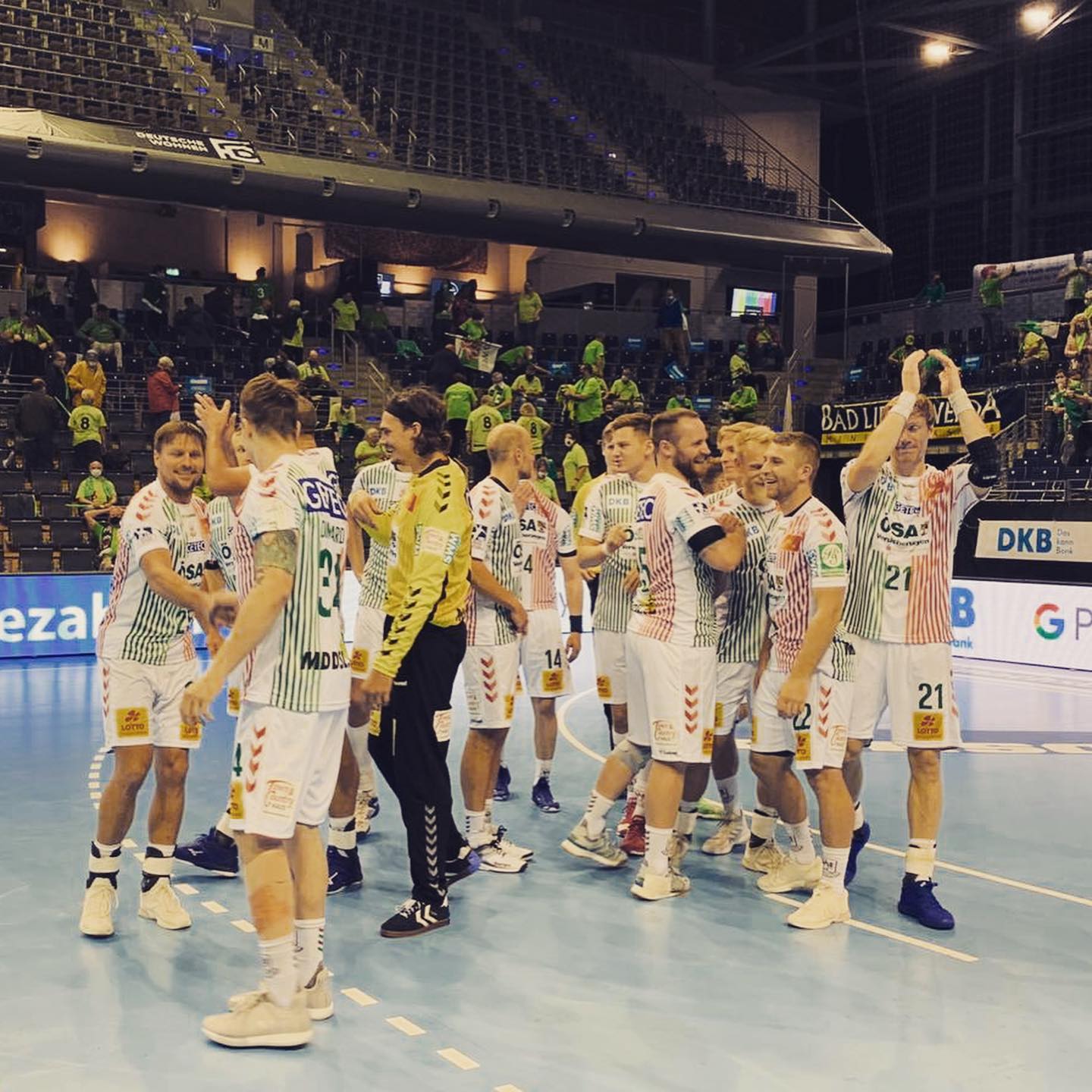 Only 46 hours after fantastic match in Berlin, where they outplayed Fuchse 32:22 in derby of "East", SC Magdeburg have celebrated second win in third match of the season. This time, in front of almost 2.000 fans at GETEC Arena, home team beat Frisch Auf Goppingen 28:22.
Here are the results of matches played on Thursday.
Hannover-Burgdorf – Coburg 2000 27:23 (13:11, 14:12)
Lemgo – Ludwigshafen 24:22 (10:11, 14:11)
SC Magdeburg – Goppingen 28:22 (13:11, 15:11)
STANDING:
1. Leipzig 2 2 0 0 56:41 4
2. Rhein-Neckar 2 2 0 0 56:44 4
3. Kiel 2 2 0 0 70:61 4
4. Flensburg-H. 2 2 0 0 62:53 4
5. Bergischer 2 2 0 0 60:52 4
6. MT Melsungen 2 2 0 0 52:44 4
7. SC Magdeburg 3 2 0 1 87:75 4
8. Lemgo 3 2 0 1 78:75 4
9. Hannover-Burgdorf 3 2 0 1 84:82 4
10. HSG Wetzlar 2 1 0 1 56:53 2
11. Goppingen 2 1 0 1 50:51 2
12. Stuttgart 2 1 0 1 51:53 2
13. Fuchse Berlin 2 1 0 1 47:52 2
14. Essen 1 0 0 1 23:31 0
15. Minden 2 0 0 2 49:55 0
16. HBW Balingen-Weilstetten 2 0 0 2 46:53 0
17. Erlangen 2 0 0 2 55:65 0
18. Nordhorn-Lingen 2 0 0 2 46:58 0
19. Ludwigshafen 3 0 0 3 65:77 0
20. Coburg 2000 3 0 0 3 71:89 0