Manaskov buzzer-beater sends Serbia home!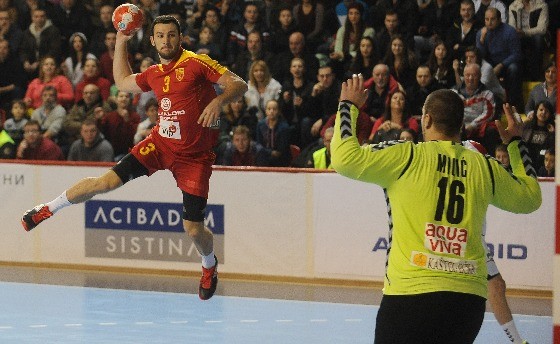 Dejan Manaskov is Macedonian hero! RK Vardar left wing scored decisive goal three seconds before the end against Serbia 27:27 (13:13) which sent Serbian "Eagles" home as the last team in Group A. In tight match both teams had their chances to win. Darko Djukic netted for Serbian win 27:26 ten seconds before the end, but Macedonian used the chance to score 7 on 5 in the last attack.
Flying Manaskov netted 10 goals in total, while Nenadić and Šešum were best shooters in Serbian team with seven goals each.
Macedonia will start without points in the Main Round.