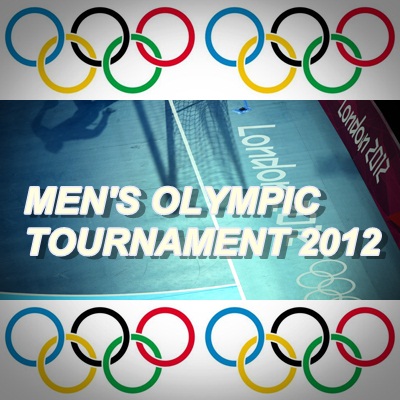 After fantastic handball event in London durign Olympic Games, Handball-Planet.com wants to save some memories and try to find the best conclusions of the days in "Copper Box" and "Basketball Arena".
1 "UNBEATABLE FRANCE" – "EXPERTS" WIN FIFTH GOLD IN FOUR YEARS…
The best handball generation ever were over-excited after winning second gold medal at the Olympics, what they showed with a "classy celebration". What to say more about work of Claude Onesta and his players than –  five golds at the last six big handball Tournaments since Beijing 2008. They were the best in the crucial moments, which means that they are real CHAMPIONS.
2. "FOURTH SWEDISH DEFEAT IN THE FINAL, BUT WITH A SMILE"
Despite they lost the fourth Olympic final, Sweden has to be happy with the performance which nobody expected from them. Before London, Swedish handball team was considered as the group of solid players with just a few stars, which doesn't have atmosphere and motivation to be here.  As Sweden didn't even qualified for the World Championship 2013 in Spain, because many of the players didn't want to play against Montenegro, nobody expected that Olympic Final will be reachable for them, but "Benga Boys", Lindgren and Olsson was again on the edge of the dream of their teacher – Bengt Johansson.
3. DANISH PROBLEM WITH "HANDBALL RULE"
"Handball Rule" is "Handball Rule". In the year of Olympic Games, European champion isn't able to repeat the same results – gold medal. Despite his huge experience, legendary Ulrik Wilbek was unable to make "winning atmosphere" for the second time in last six months after Serbia. After Danes lost easily in the Preliminary Round match against Croatia with 11 goals, it's became obvious that they aren't on "golden level", but still, majority of handball fans across the Globe expected to see Hansen and Co. in the semi-final.  Beijing is repeated…
4. RIVERA'S THE "THOUGHEST DEFEAT OF CAREER"
Spain was really close to the medals battles, but "Prince William" (Accambray) has found a "key" for Arpad Sterbik in the quarter-finals match.  Spaniards made everything to take medal in London and save our sport under big financial problems in this country.  Now, they have one more chance – World Championship on home soil next  January. Spain needs "big success" to avoid handball from going down year by year. Rivera had everything in his own hands, but the "Experts" had luck and knowledge…
5. CROATIAN FEAR  OF OMEYER – AN "OLD STORY"
They were perfect in the Preliminary Round. Attack, counter-attack, tall defense, good goalkeepers, everything what Croatian team made in the first five matches in London was from "fairytales". And then came France with Thierry Omeyer. Unbelievable lack of self-confidence and an old "complex" from French goalkeeper has been seen on that match. Čupić, Duvnjak and other best scorers of Croatia was totally out of the match. Perfect as always in the crucial moments", Titi Omeyer broke Croatian dreams about gold medal.
6. "TWO WINS – ONE DRAW – FOUR DEFEATS" – FOURTH PLACE FOR HUNGARY
Hungarians were the fourth team of Group B with three defeats (two of them were easy) and two wins, but Lajos Mocsai knew that the most important match on this kind of tournament is quarter-finals clash. They beat Iceland after 80 minutes, but there were no more strength and quality for the medal battles. Hungary repeated success from Athens 2004. Big success for them as they lost matches against Denmark and Spain, teams who stayed out of the TOP 4 and beat only Korea, Serbia and Iceland (after extra-time).
7. "SERBS ARE BACK IN 2010"
"Why are you doing this, why you are going back two years? asked Serbian head-coach, Veselin Vukovic his players of one of the time-outs.  Despite huge expectations of spoiled sports fans in Belgrade, Serbia is back to reality, after silver medal at the EHF EURO 2012, finished 9th in London, something simliar as at World Championship 2011, where they were 10th.  Serbs showed lack of concentration in the decisive moments of the matches with Spain and Hungary, what was "enough" that "Eagles" missed quarter-finals. Someof the  key players (Ilic, Vujin, Nikcevic) had problem to find form during the event in the "Copper Box" and broke ilusions of their compatriots…
8. TUNISIAN FIRST ¼ FINAL
Tunisia has played in the first Olympic quarter-finals in the history, but team coached by Frenchmen Porteau will stay remembered more because of the "ugliest" handball in London. In the match against Croatia in the quarter-finals, we couldn't see too much handball from Tunisians, just rugby, box or some other discipline. Shameful for the team, who knows to play handball…
9. SOLD OUT HALLS – GREAT START FOR HANDBALL IN GREAT BRITAIN
It's sounds funny for us, people who have handball "in the blood" that a lot of people in London discovered handball as an fantastic sport for the first time in their lives, but better late than never. Many nice words and good articles were written about handballi from U.S  and English journalists. Hopefully, handball will make some progress from that in these two countries…
10. GOLUZA'S "STORM"…
One of the NT coaches, Slavko Goluza (Croatia) used the opportunity of the fantastic Olympic scene to get out of the sports and talk about the war after Balkan derby with Serbia. Obviously this orientation on some things which have nothing about with handball, costed him a lack of concentration in the semi-final match against France…