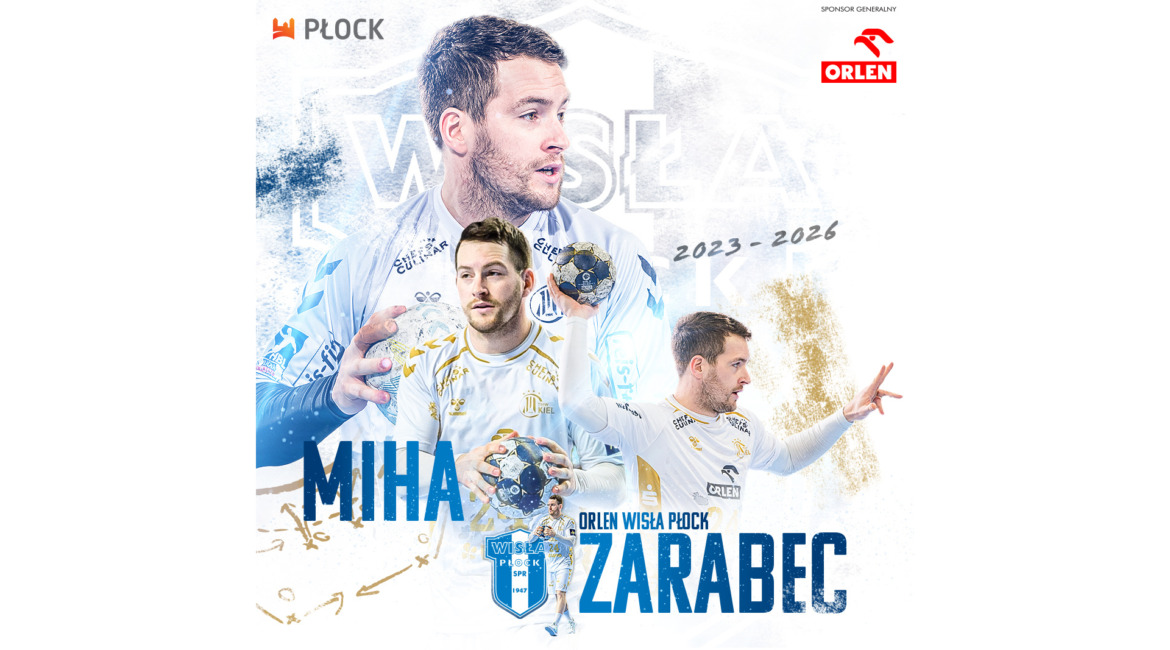 Miha Zarabec will join Wisla Plock after six years with THW Kiel!
The 31-years old playmaker who won all possible trophies with the "Zebras" has signed three-years contract with the team led by Spanish coach Xavi Sabate from summer 2023.
Slovenian player will definitely has a chance to show all his skills in the new team in comparison with the playing style of German powerhouse from the North.
I am very happy that we have managed to finalize the transfer that I have been fighting for for several years. Miha is a world-class player, so he will definitely be a big boost for us – he will be a great filler in the middle, taking turns with the rest of our players in this position, and he will be a game director! – says Adam Wiśniewski, Sports Director of the Oilers .
" I have to admit that I am very happy to be part of the vision of the SPR Wisła Płock club. I know that we will have a good, strong team to compete in the Polish league and the Champions League. I also think Xavi Sabate is a great coach and I am looking forward to working with him. I have a lot more to show and I'm excited to join Wisła – see you soon! " – Miha Zarabec.