Transfers
Mikler, Bodo and Imanol Garcia stays with Pick Szeged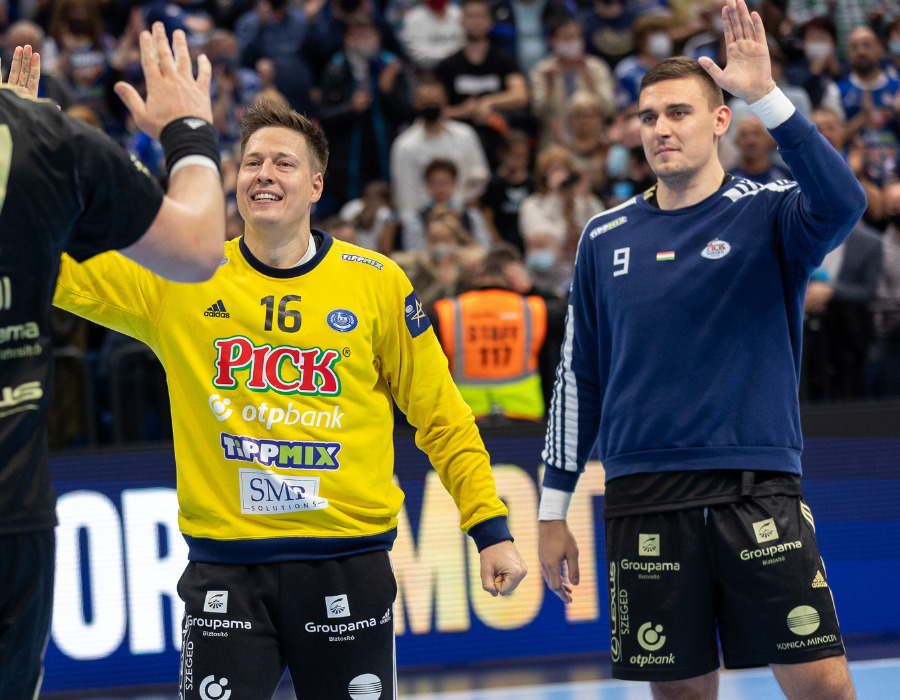 At the end of a year, Pick Szeged extended contracts with three players – Roland Mikler, Richard Bodo and Imanol Garcia.
– Before the Christmas holidays, I would like to tell some good news to the fans of PICK Szeged, which is actually two. Our club has extended its contract with Roland Mikler until 2024 and Richárd Bodó until 2025, so they will both strengthen us in the long run. Roli and Ricsi are also important links in the team, so their extension was a pleasure event for us as well – said Bence Kiss, the CEO of PICK Szeged.
Imanol Garcia extended his contract until summer 2024. He came to Hungary before this season and signed for a year, but coach Pastor was very pleased with his performances.
– The first agreement was 1 + 2 years old. Now, this is changing, so by 2024, the PICK Szeged team will be strengthened by Imanol Garciandía. We are very satisfied with the Spanish player so far, he quickly integrated into the team, picked up the rhythm, became our strength. We got to know a great athlete, so the signing of the contract went quickly – Bence Kiss added.