MJsCAMP – the good cop and the bad cop back in the game for the third time!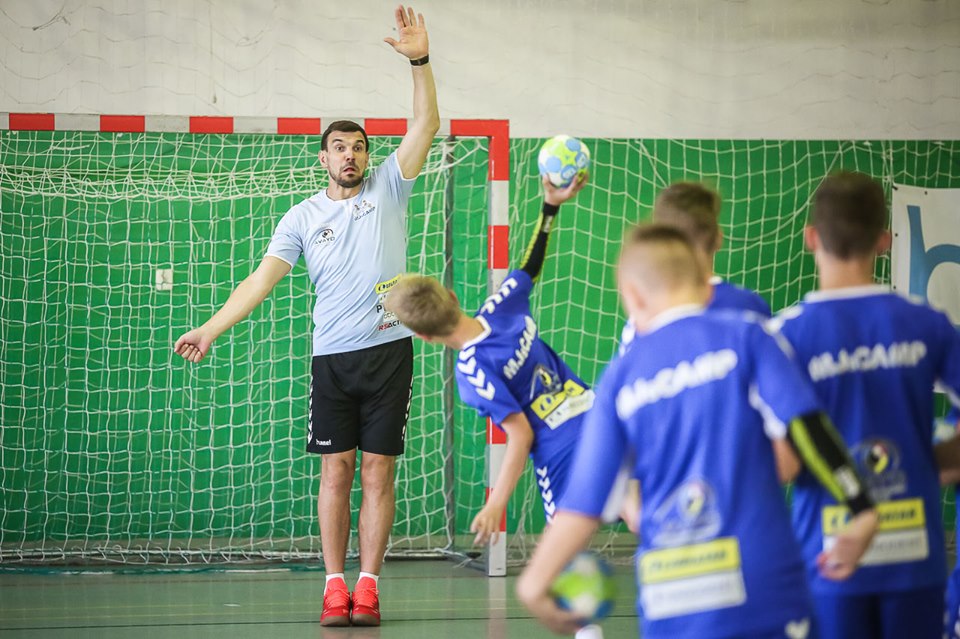 Michał Jurecki & Mateusz Jachlewski youth handball camp takes place for the third time. Over 80 talented kids from the whole Poland for 10 days does everything to become a professional handball player having fun and making friendships under the eye of well-known Polish internationas.
Over 80 kids from all over Poland takes part in Michał Jurecki & Mateusz Jachlewski MJsCAMP. MJsCAMP is a handball youth camp, which 3rd edition this year takes place in a nice village Rudno at the lake in Greater Poland, close to the town Kościan, where Michał Jurecki was born.
The main part of the sports programme are handball trainings, but the main goal of the camp is first of all to have fun, make new friendships and fall in love with sports activity. In the second row Jurecki and Jachlewski look for talents that would join the ranks of future handball national team. Each year kids have a lot of different activities, this time they try their skills in slackline with very talented Polish slackliner, Kamil Dudek, play basketball, train their speed of reaction with professional Quick Lights Sports equipment (special lights used f. eg. to goalkeeper's training).
"The idea of making a camp came from Mateusz," Jurecki says, "We had a couple of chats, at the beginning I was rather sceptic, but then I realised it's a great idea! Handball is something I would love to be involved after my career as well, so for me it's a great opportunity to gain an experience."
"Leading trainings for kids is not difficult! It's a great fun!," adds Jachlewski.
The Polish representatives have known each other for many years spent in national team and PGE VIVE Kielce. They are not only teammates but also friends, what helps them by the project.
"We complete each other well," Jachlewski says, "I don't feel myself strong with things like checking if everyone eats everything during the meals, on the other hand Michał is great with that!", he laugs. "Michał is the bad cop and I am the good cop. On the court however we share our duties 50/50. We are coaches, refferees, mates."
The camp lasts 10 days. It started on Monday and will end on Thursday, 04.07.
PHOTO: Daniel FrymarkMJsCAMP