MOTOR VS THW KIEL PREVIEW: No chance for Ukrainians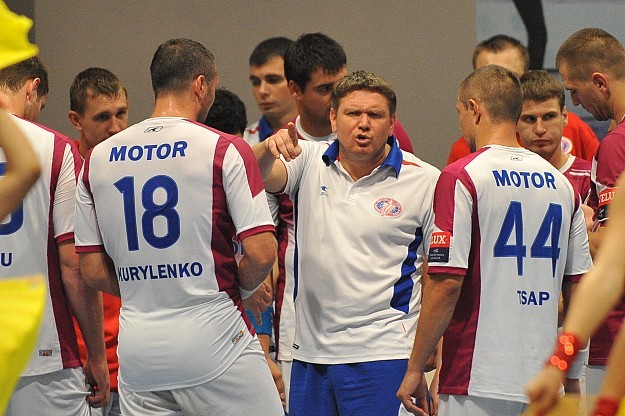 Ukrainian champions HC Motor Zaporozhye have lost even some theorhetical chances to make stronger resistance to German THW Kiel by EHF decision which put team from the East as host in Hungarian city of Gyor due political situation. "Far east", exhausting trip, home support of the fans are now something which won't be wind in a back of Sergei Bebeshko's players.
THW Kiel are in difficult period since three lost points in short period of time at DKB Bundesliga. Alfred Gislason has to find more players in back-line who can play on the highest level alongside Filip Jicha and Marko Vujin. Rasmus Lauge is injured, Wael Jallouz isn't still on the necessary level, which means that "long bench" isn't a plus for exhausting finish of the season ahead…
Everything less than two easy victories for German team could be a big surprise. "Zebras" concentration will be on the first match in Gyor (March 20, Thursday), an easy victory with 5-6 goals will help Gislason and the guys to focus on Bundesliga's matches in weeks to come.
CHANCES:
Motor: Tired "Zebras"
Kiel: No exhausting trip to the East
PROBLEMS:
Motor: No home court support and atmosphere
Kiel: Current form
CHANCES FOR TOP 8:
Motor – THW Kiel 5:95%