Germany
"Mr BAD LUCK", Niklas Ekberg to miss rest of Bundesliga season, but also Olympic Games?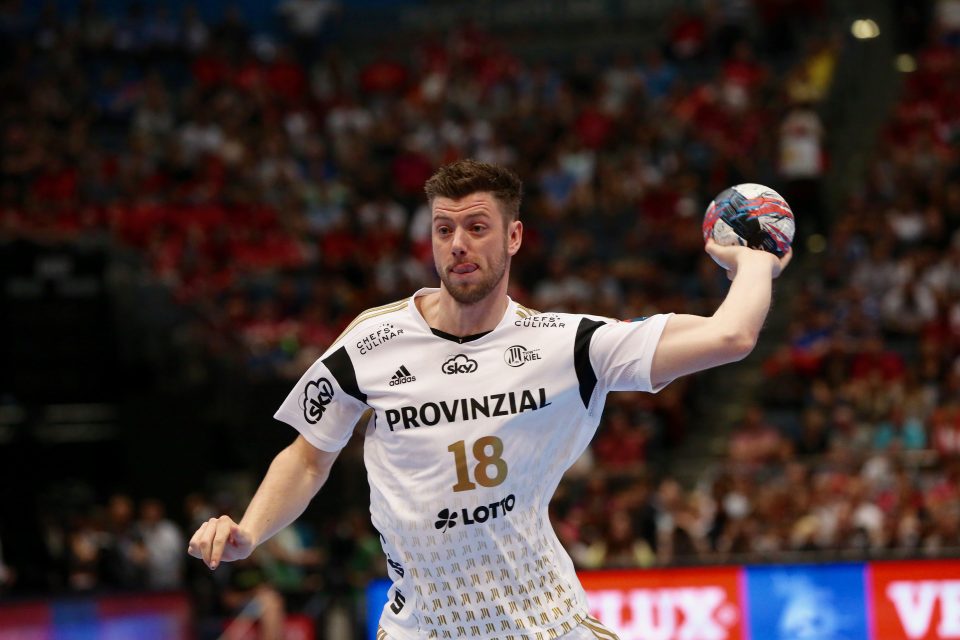 THW Kiel have been defeated in Magdeburg, but that isn't the worst thing which happened at "GETEC Arena".
Swedish right wing Niklas Ekberg currently the fourth goal scorer of the League get injured during the match which he had to leave in the second  half.
Diagnosis is  tore an inner ligament in his right knee. In the 55th minute of the game, Harald Reinkind and Magnus Gullerud slipped unhappily into the legs of the 32-year-old Swede.
After the examination on Wednesday, THW team doctor Dr. Frank Pries forwarded the images to the Swedish national team's medical department. The therapy concept should now be decided jointly.
"Six to eight weeks of downtime is realistic," said Dr. Frank Pries. The Kiel right winger had scored a total of 310 goals in the 52 games played in 2020/2021 so far. THW managing director Viktor Szilagyi said: "Eki played an incredibly consistent season and we will definitely miss the upcoming games. Now we hope for him that despite the injury, he can still fulfill his dream of participating in the Olympic Games again. " Ekberg had led Sweden to the silver medal as top scorer at the Olympic Games in London 2012, he missed the tournament in Rio 2016 because of a foot injury sustained shortly before the start.