NEW-OLD IHF President: Hassan Moustafa re-elected with 91% of all votes!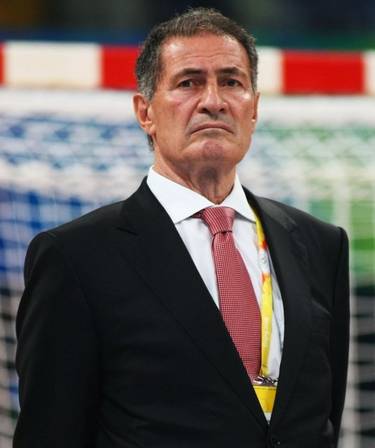 Old and new President of the International Handball Federation, Dr Hassan Moustafa, was re-elected with 150 of 157 votes. That means more than 91 percent of all votes. 1st Vice President, Miguel Rocc Mas (ESP) and Treasurer, Sandi Sola (CRO) received also a big majority of votes. 150 Delegates elected Miguel Roca, 143 Sandi Sola. Joel Delplanque (FRA) and Frantisek Taborsky (CZE) completed the IHF Executive Committee.
Also the elections for the Chairmen of the different IHF Commissions showed clear results. Leon Kalin from Slovenia (Commission of Organizing and Competitions/COC), German Manfred Prause (Playing Rules and Referees Commission/PRC), Naser Saleh Abu Marzouq from Kuwait (Commission of Coaching and Methods/CCM) and the Ivorer Dr. Francois Gnamian (Medical Commission/MC) were re-elected. The vacant position in the Commission for Development (CD) went to Rafael Sevulpeda from Puerto Rico. The experienced Handball official won the election against the Russian Olympic Handball Champion Alexander Tutschkin. Göran Pettersson from Sweden is the first Chairman of the new founded Ethics Commission. He was the only candidate.
Results:
President: Dr Hassan Moustafa (EGY)
1st Vice President: Miguel Rocca Mas (ESP)
Treasurer: Sandi Sola (CRO)
Members of the Executive Committee: Joel Delplanque (FRA) and Frantisek Taborsky (CZE)
Chairman of the COC: Leon Kalin (SLO)
Chairman of the PRC: Manfred Prause (GER)
Chairman of the CCM: Naser Saleh Abu Marzouq (KUW)
Chairman of the MC: Dr Francois Gnamian (CIV)
Chairman of the CD: Rafael Sepulveda (PUR)
Chairman of the EC: Göran Pettersson (SWE)
Chairman of the Arbitration tribunal: Zoran Radojicic (MNE)
Chairman of the Arbitration Commission: Velimir Marjanovic (SRB)
2 internal auditors: Günal Ensari (TUR) and Ulisses Pereira (POR)