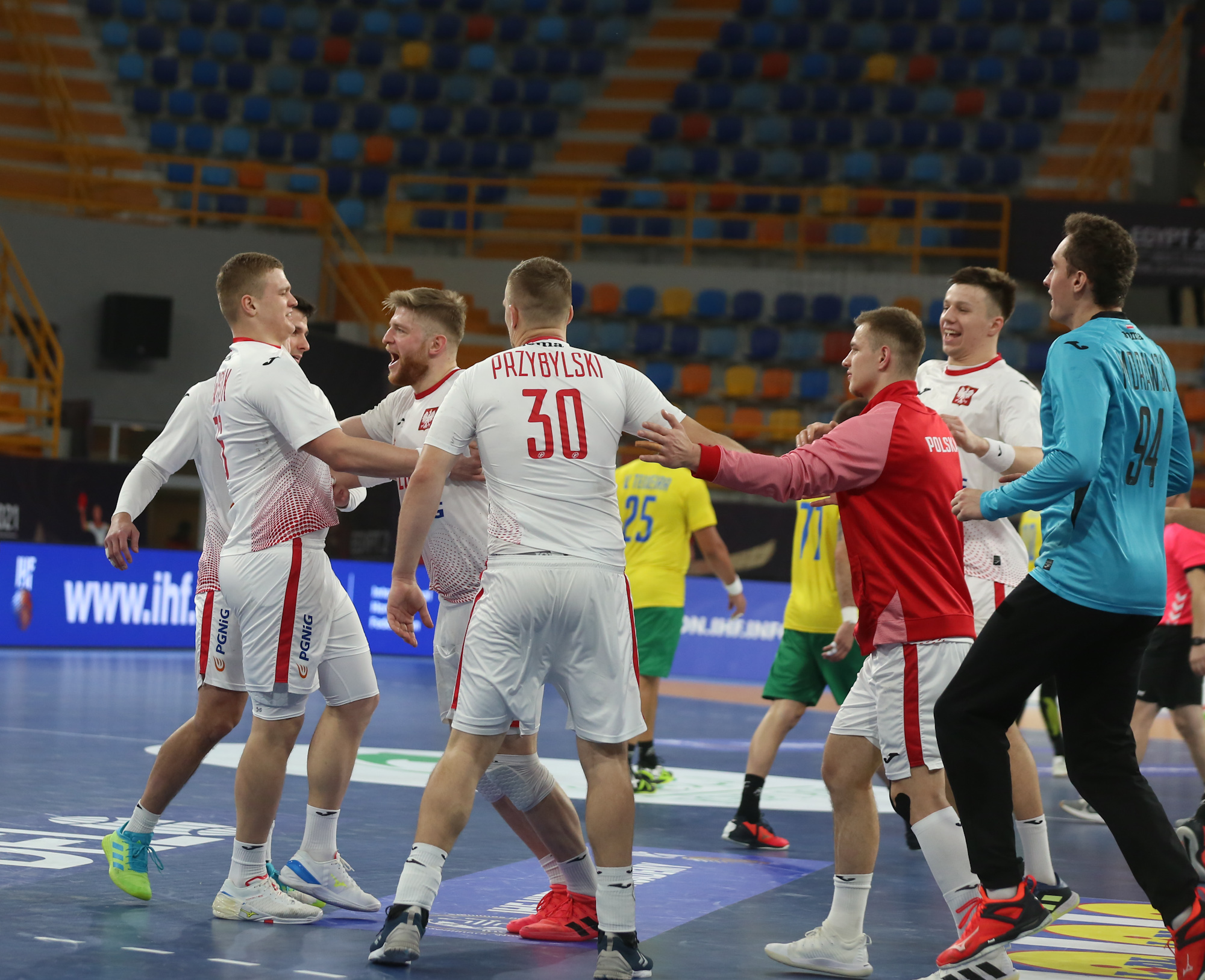 The Polish team made once again step forward on the way back to the upper part of the handball world. Poles celebrated second victory in Egypt, where they beat Brazil 33:23 (13:11) in powerful 60 minutes.
Moryto and Sicko with six goals each have been representatives of the new Polish wave together with Adam Morawski who was on the level once again with 10 saves.
Now, Poland packed two points for the clashes with Germany, Hungary and Uruguay.
Brazil – Poland 23-33 (11-13)
Brazil: Haniel Langaro 4, Gustavo Rodrigues 3, Jose Toledo 3, Fabio Chiuffa 3, Rogerio Moraes 2, Guilherme Torriani 2, Jose Luciano 2, Vinicius Teixeira 2, Arthur Patrianova 1, Henrique Teixeira 1.
Poland: Arkadiusz Moryto 6, Szymon Sicko 6, Maciej Gebala 5, Maciej Majdzinski 4, Michal Olejniczak 2, Przemyslaw Krajewski 2, Patryk Walczak 2, Tomasz Gebala 2, Dawid Dawydzik 1, Rafal Przybylski 1, Michal Dasuwara 1, Jan Casz 1.
STANDING:
Spain 5
Poland 4
Brazil 2
Tunisia 1
MAIN ROUND GROUP:
Hungary 4
Spain 3
Germany 2
Poland 2
Brazil 1
Uruguay 0
PHOTO: Egypt 2021