Scandinavia
NEW SUPERPOWER TEAM: Nora Mork to join Team Esbjerg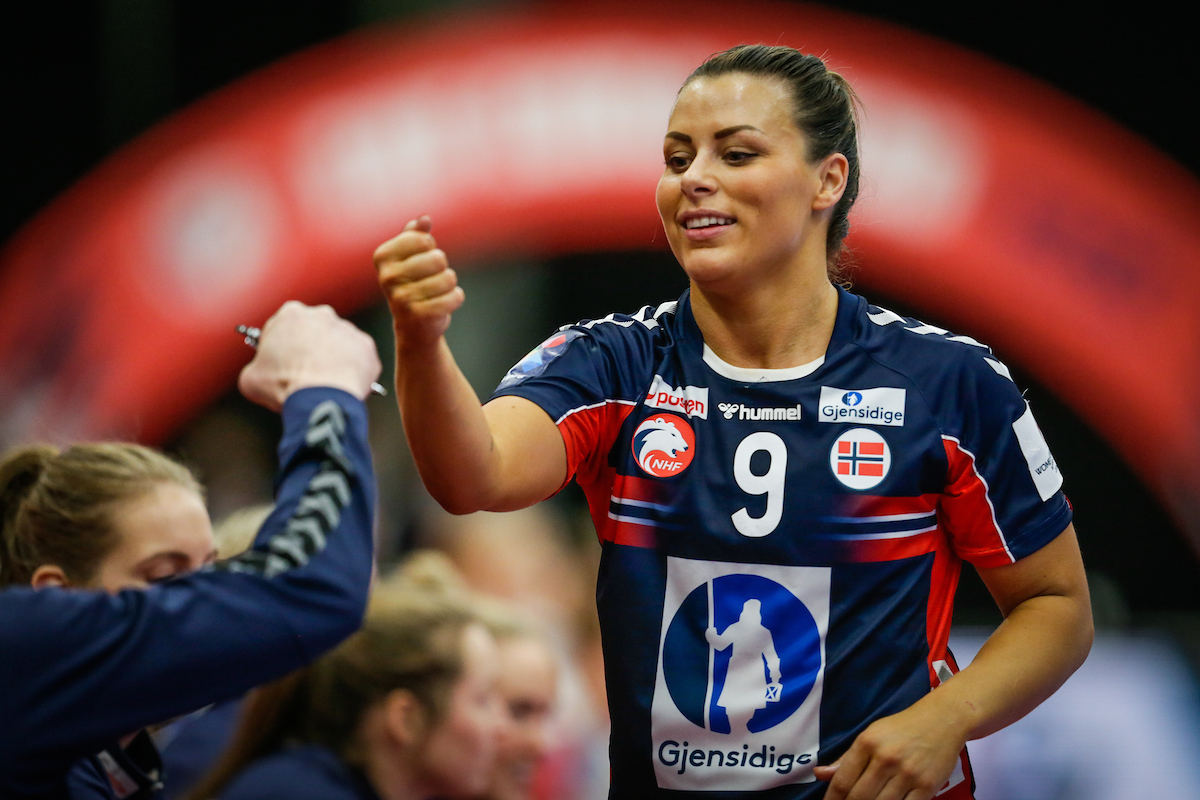 One of the world's best female handball players for more than a decade, Nora Mørk,will join Team Esbjerg in summer 2022 based on two-years deal. 
The 30-year-old Oslo girl will leave Vipers Kristiansand with whom she won the EHF Champions League last season.
Mork began her proffesional career when she replaced childhood club Bækkelaget to Aalborg DH for one season. After eight seasons back in her home country, including seven successful years in Larvik HK, she played for three seasons for the handball superpower Györ and then one season for CSM Bucharest. After two seasons with the Norwegian champions, she is ready for a new adventure.
– I have always felt comfortable playing abroad, and since the many Norwegian players in Esbjerg thrive very well, it was natural to contact Teams Esbjerg coach, Jesper Jensen. We had a really good talk and I found out that we look alike on many things. I am an avid and ambitious handball player and always want to get better. I think I will fit in well and I am really looking forward to being allowed to play in the club, says Nora Mørk.
Head coach Jesper Jensen should not spend more than a quarter of the video meeting with Nora Mørk before he was convinced that she would fit into the collective in Esbjerg.
– Nora Mørk thinks handball in the same way as we do, that you must not only have physical skills, but also play with care and develop. She is an insanely talented player who can make teammates better and also challenge me. Nora wants to help develop both herself and the team, and with her extraordinary winning gene, she comes up with a culture that one should strive for more. It is no coincidence that championships in several countries have moved with her, says Jesper Jensen.
Nora Mørk has in a national team career started in 2010 played 141 international matches and scored 696 goals for Norway, she is world champion in 2015, four times European champion and has won twice Olympic bronze, but never Olympic gold. At club level, she won five Norwegian championships with Larvik, three Hungarian with Györ and so far one with Vipers, with whom she won the DELO EHF Champions League earlier this year. Before that she won four CL titles with Larvik and Györ.
– In Team Esbjerg we have to think in Final4 in the Champions League, and when we do, anything can happen. The most important thing for me about a club is that there is a good training environment, a good coach, and the club has ambitions. I love playing handball and playing to win. Team Esbjerg has a very good right side, which I look forward to playing with. I am very concerned that the team should play well together, and I have probably gone from being the one who scores the most goals, to being a more collective player. I hope my new teammates will be happy to see me, says Nora Mørk, who has been named best right back in several finals.
In particular, she hopes to be well received by her close friend from the Vipers era, Henny Reistad, who switched from the same club to Team Esbjerg before this season. Nora Mørk also has a private reason to apply for Denmark, as she is in love with GOG's Swedish national team wing, Jerry Tollbring. However, it soon became clear to her that she had to head west to find the ideal club. Nora Mørk intends to settle in Esbjerg.  
– When Nora herself brings it up that she contacted us, I think it is because she is still very ambitious to develop and get better all the time. She is enormously dedicated, and her huge demands on the environment are surpassed only by those she sets for herself. We think we have a strong culture, but she can bring it even further. I am both proud and humbled that she has chosen Team Esbjerg, says Jesper Jensen.
The head coach estimates that the addition of Nora Mørk on 1 July 2022 will add another layer to the brand and reputation at the top of European club handball, which the club founded two seasons ago. Then came Mette Tranborg in the following season, Henny Reistad in season two and now Nora Mørk in season three. They are all attractive players who can decide European matches, and together with the rest of the strong squad will make the ambition to play Final4 in the coming seasons into not just a hope, but a realistic opportunity.
Mandatory Credit © Stanko Gruden / kolektiff