EGYPT 2021
Norway arived in Egypt, Sagosen furious: This is a big joke, we are not safe at all!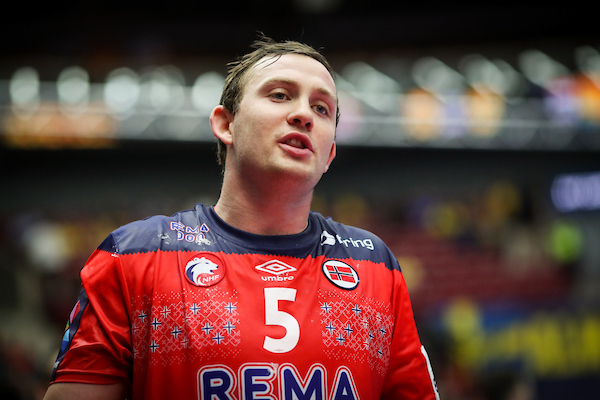 Norway NT arrived in Egypt and has been met by a test station located on the hotel floor where they live, a two-hour journey to the gym, and people walking around without a face mask.
–It's a parody, to put it bluntly. Everything so far has been a big joke. It is a scheme that does not hang on to grips – says superstar Sander Sagosen for vg.no.
– Yesterday there were some shock conditions for everyone. Today it's even worse. We have done away with a physical session on a patch of grass with a little strength and football. I have said my part to those who get to do something about this, and then I get to spend my energy on what I am here for – to play handball in the best possible way.
Norway is stationed at the Marriott Mena House, outside Cairo. In principle, Norway will be part of a "bubble" to prevent infection. This is not how Sagosen experiences it.
– I do not know if we can call it a bubble once. Here people fly in and out without bandages, and we all eat together. Of everything we have been promised in advance, there is nothing to control, he claims.
Test station on the Norwegian floor
Norway's doctor, Thomas Torgalsen, says, among other things, that the organizer has placed a test station on the same floor as Norway lives.
– We have a test station on the floor where we live. That's a bad solution. Everyone who is going to test themselves will go in there. We are working to move the test station to another area in the hotel where there are no players, says Torgalsen.
– The bubble is intact, as far as we know. The problem is that we want distance between the players, the teams, those in the local organizing committee, and those who work here. We also want buffets for each of us. They have not done anything about it at all. We get too close during the meals, says Norway's doctor, before he continues:
– I am surprised. We have a lot of people on our floor that we have no idea who they are. It's confusing.
It's the wild west
Sagosen admits that he is afraid of being infected now that he is in Egypt.
– We have internal rules. But this is the wild west. We can only cross our fingers so that we do not get infected, Sagosen says to VG.
– I did not think in advance that the World Cup should be canceled. Then I had high hopes that everything would go well, but as it has been now, you can clearly ask questions about it, says Sagosen.