News
Norway looking for Berge's successor until April 9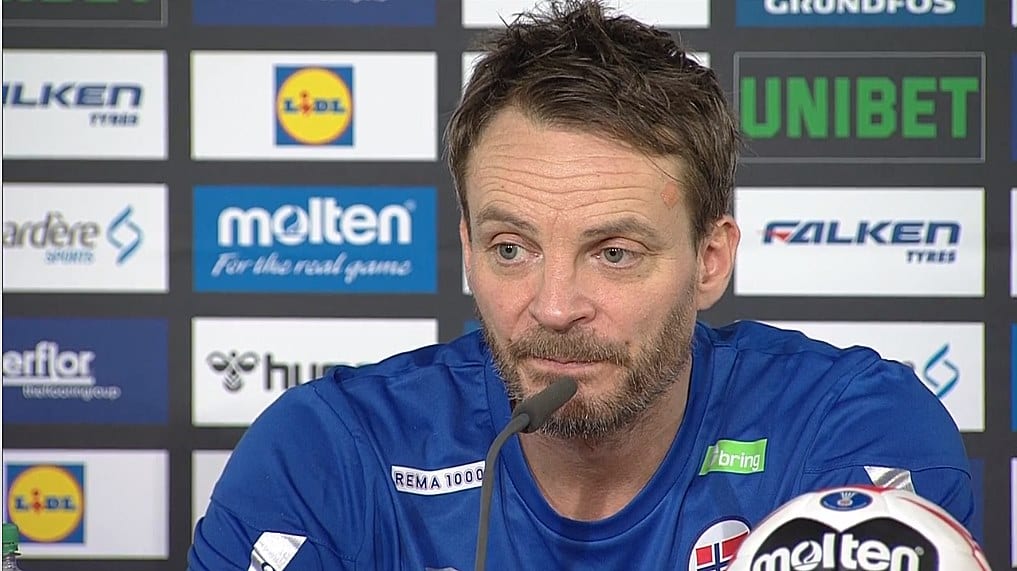 Norway is looking for a successor of Christian Berge who decided to finish career at national team bench. Here is a call of Norwegian Handball Association for the new coach which last until April 9.
One of the world's best national teams is looking for a new manager – The Norwegian Handball Association is looking for a national team manager for the Handball Boys
Oslo. The Norwegian Handball Association (NHF) is one of the largest special associations in Norwegian sports and is organized with 6 regions and one central link. NHF has about 139,000 members, 10,000 playing teams and 720 clubs. NHF Central, together with the regions, is an interest and management body for all handball clubs and has extensive tasks in the organization. NHF's total organization will lead, disseminate, take care of and develop handball sports in Norway, as well as actively contribute to development internationally. The external activities include media-oriented work, collaborative projects in Norwegian and international sports as well as national team activities. The General Secretariat has offices at Ullevål Stadium, Oslo.
The Norwegian Handball Association (NHF) will hire a new national team coach for the Norwegian men's national handball team. In addition to our senior national team, the national team manager also has budget, personnel, professional and results responsibility for all the national teams on the men's side. The formal responsibility for this is assigned to the national team manager, with broad involvement, participation and support from the teams' support apparatus and NHF's administration.
The handball guys have delivered very good results over the years, and it is expected that the new leader will build on the foundation that has been laid. The Norwegian Handball Association's overall goal is for the team to fight for medals in championships such as the Olympics, the World Cup and the European Championships. An important work to achieve this goal is a clear strategy and common thread in the head coaches' work with NHF's younger national team, club coaches at home and abroad, NHF's professional department and NHF's central and regional organization.
Even though a good foundation has been laid in the existing team and strategy, the new leader will have great freedom in his work to further develop the sport in order to achieve the Norwegian Handball Association's goal.
The national team manager is a participant in NHF's management group and reports to the Secretary General.
Tasks (not limited to):
Overall management and responsibility for all teams affiliated to the national team men.
Train and lead the Norwegian Handball Association's senior national team.
Further develop, implement and implement strategies that enable the team's goal of fighting for medals in championships.
Further develop, implement and implement a long-term strategy in the national team work from younger national teams and up to senior.
Administrative responsibility for all national team coaches on the men's side, as well as budget and result responsibility for all national team activities in these teams.
Through close dialogue, further develop the collaboration with coaches in the REMA 1000 league and other top clubs.
Contribute to close dialogue with NHF's administration both centrally and regionally.
We are looking for a coach who:
Has documented results as a player and / or coach, preferably also from an international level.
Has good leadership skills and is clear in his communication.
Has completed NHF's coaching education Coach 4, or equivalent Master Coach education in EHF.
Is a good team builder with a focus on developing his team on and off the field.
Is skilled at building relationships, and thinks holistic development of the players.
Is comfortable with the media regardless of the team's performance.
Is comfortable with, and sees the importance of, collaborating with the Norwegian Handball Association's partners.
Can further develop a performance culture that is based on the Norwegian Handball Association's values ​​«Enthusiasm, Willingness to Respect, Respect and Fair Play»
The head coach is employed for a period of four years with the possibility of extension.
Salary and conditions by agreement.
For further information, please contact Secretary General Erik Langerud on telephone 91584953 or e-mail [email protected]
All applications will be treated confidentially.
The application deadline is April 9, 2022.
NHF aims to complete the process by the end of June.