ONLY 16 GOALS FOR HOME TEAM: THW Kiel storm over Leipzig!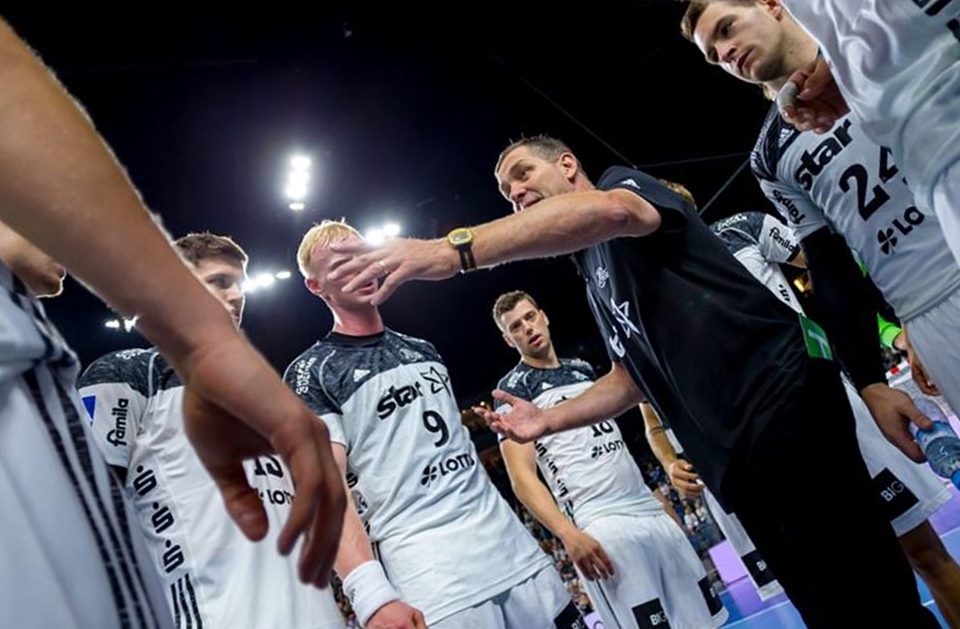 Alfred Gislason brought THW Kiel in proper form in the most important part of the season, but only for EHF Champions League, as DKB Bundesliga trophy is already lost. However, "Zebras" have chances to finish third at German league if they continue to play on the level which has been seen in Leipzig last night, where domestic team was totally smashed by defensive machine led by Domagoj Duvnjak.
At the end, THW Kiel won 28:16 (14:8) with only 12 goals conceded for 50 minutes of the clash.
SC DHfK Leipzig: Vortmann (31.-45.), Putera ( 4 odb); Jurdzs, Krzikalla, Binder (4), Janke (1), Pieczkowski, Kunkel (1), Roscheck, Weber (7/3), Rivesjö (1), Strosack, Remke, Meschke, Milosevic (1); Trainer: Biegler
THW Kiel: Landin (7 odb), Wolff (6/1 odb); Duvnjak (1), Firnhaber, Dissinger (1), Wiencek (4), Ekberg (1), Frend Öfors, Rahmel (5), Zarabec (n.e.), Vujin (3/2), Bilyk (6), Nilsson (5), Santos (2); Trainer: Gislason
TABELA:
Rhein-Neckar 28 24 0 4 876:680 48
Flensburg-H. 30 23 2 5 891:758 48
SC Magdeburg 29 21 2 6 878:778 44
Kiel 30 21 1 8 870:748 43
Fuchse Berlin 28 20 3 5 805:728 43
Hannover-Burgdorf 29 19 3 7 813:766 41
MT Melsungen 29 15 3 11 803:759 33
Leipzig 30 15 3 12 771:758 33
Lemgo 30 11 7 12 777:827 29
HSG Wetzlar 29 12 3 14 765:755 27
Goppingen 30 10 7 13 801:820 27
Minden 30 8 8 14 794:856 24
Erlangen 29 7 7 15 713:789 21
Stuttgart 30 7 4 19 749:836 18
Gummersbach 30 7 0 23 752:851 14
N-Lubbecke 29 3 6 20 668:787 12
Huttenberg 29 3 6 20 717:844 12
Ludwigshafen 29 4 3 22 688:791 11