EHF
Palmarsson ready to rumble in Cologne!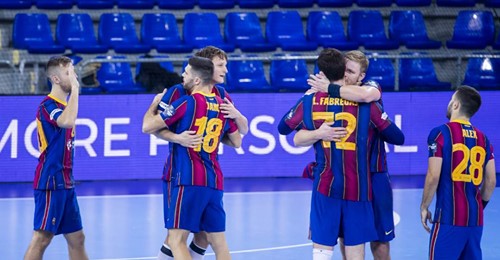 Barça arrived in Cologne this Sunday and settled in the strict health bubble that the EHF has prepared for the four participating teams. The Catalans, with 19 players available on the expedition (all but Mortensen, a long-term injury), are fully mindful of the opportunity ahead after an extraordinary group stage, with 12 wins and one defeat. The fact that Víctor Tomàs, Lasse Andersson, and Abel Serdio are no longer part of the team and new players have arrived (Janc, Makuc, Langaro, and Frade) only expands the group that will push towards the common goal.
After a week of doubt over an inflammatory injury to the patellar tendon in his left knee, Aron Palmarsson has finally entered the squad for the match against Paris Saint-Germain. Xavi Pascual repeats the list of the last game, from which Jure Dolenec, Mamadou Diocou, and Haniel Langaro are left out due to a technical decision
The second semifinal will face THW Kiel and Telekom Veszprém, and the winners of both matches will face off on Tuesday at 20:30 in the grand final. Barça wants to extend their dominance in the list of the highest European competition with the tenth title, but first, they must beat Paris Saint-Germain in the first battle of Cologne.
Photo: Víctor Salgado – FC Barcelona