IHF
Pax is the name of WCh 2023 mascot!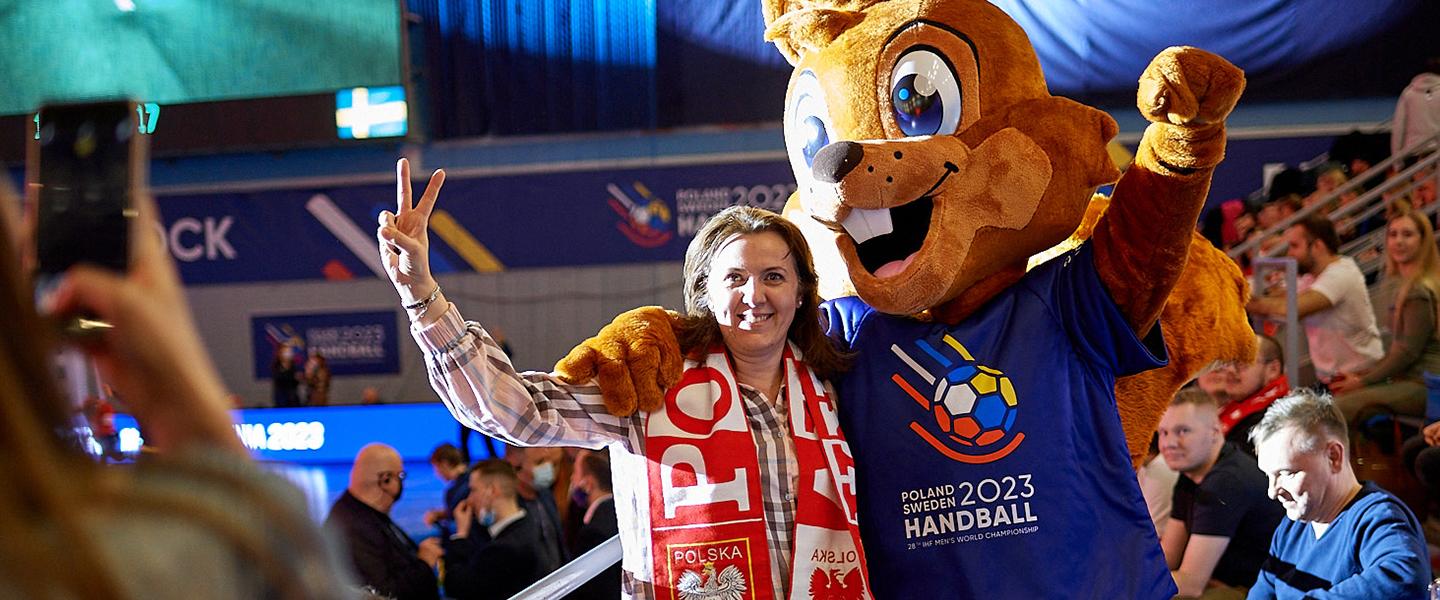 After the unveiling of the mascot for the 28th IHF Men's World Championship, due to be held in Poland and Sweden in January 2023, the fans have now also chosen the name of the mascot, a red squirrel dressed in a branded dark blue jersey, white shorts and blue sneakers, acting as a handball player, wearing the jersey number 23.
Presented for the first time on 20 March, during the half-time break of the friendly match between the co-hosts of the IHF men's flagship event – Poland and Sweden – the mascot's name has been revealed today.
The fans had three options to select for the mascot of Poland/Sweden 2023 – Pax, Sticky and Sweski – after the two Local Organising Committees collected name suggestions on social media.
Eventually, after an online vote, Pax was the name that the fans chose online for the mascot of the IHF Men's World Championship 2023.
The name, which means "Peace" in Latin, was a symbolic choice and is also "proof of the awareness and sensitivity of the fans who took part in the survey," as the organisers state on the event website.
About Poland/Sweden 2023
The 28th IHF Men's World Championship, featuring 32 teams, will be hosted in Poland and Sweden from 11 to 29 January 2023. The event will be hosted by Katowice, Krakow, Plock, Gdansk, Stockholm, Gothenburg, Malmö, Jönköping and Kristianstad and feature 108 games.
16 of the 32 teams that will take part in the competition are already known, having secured safe passage for the final tournament after various qualification events.
Photos: Polish Handball Federation