Pick Szeged with +4 to Veszprem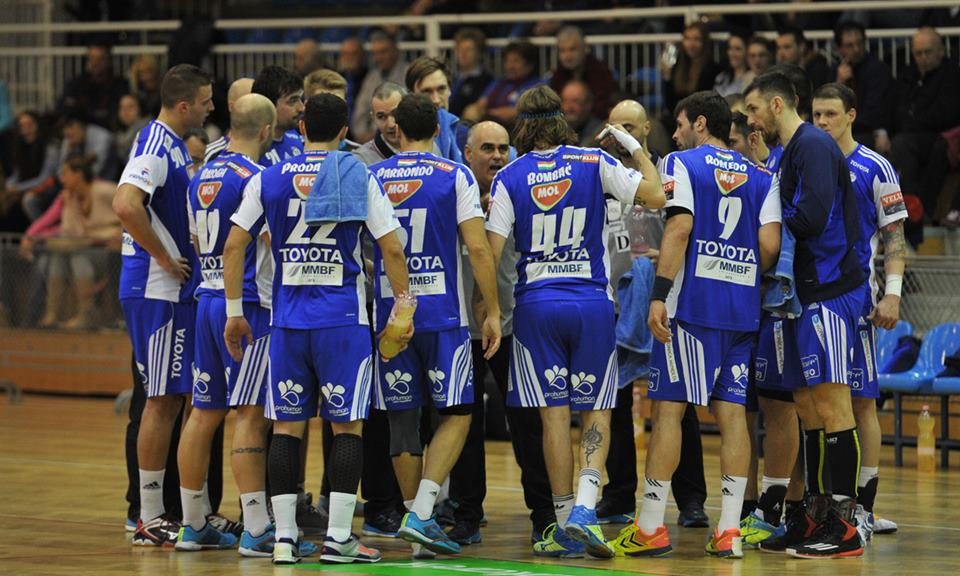 Pick Szeged have nice chance to win the first Hungarian Championship title since 2007! The team from the South won the first match of the Play-Off final against Telekom Veszprem 32:28 (16:13) in front of home fans.
Team of Ljubomir Vranjes has to beat rivals over four goals in the second match to keep the crown and save the season.
MOL-Pick Szeged – Telekom Veszprém 32:28 (16:13)
MOL-Pick Szeged: Sego, Sierra – Srsen 1, Kallman 3, Bodó 5, Sigurmannsson 6 (2), Gorbok 1, Goncalves 1, Balogh 1, Skube 4, Blazevic, Gaber 2, Sostaric 4, Zhitnikov, Fekete, Bánhidi 4
Telekom Veszprém: Mikler, Alilovic – Manaskov 6, Schuch, Ilic 4, Tonnesen 2, Gajic 4 (3), Nagy 3, Marguc 1, Terzic, Blagotinsek 1, Sulic 3, Nenadic 3, Jamali 1