Play Beach Handball at EUG 2020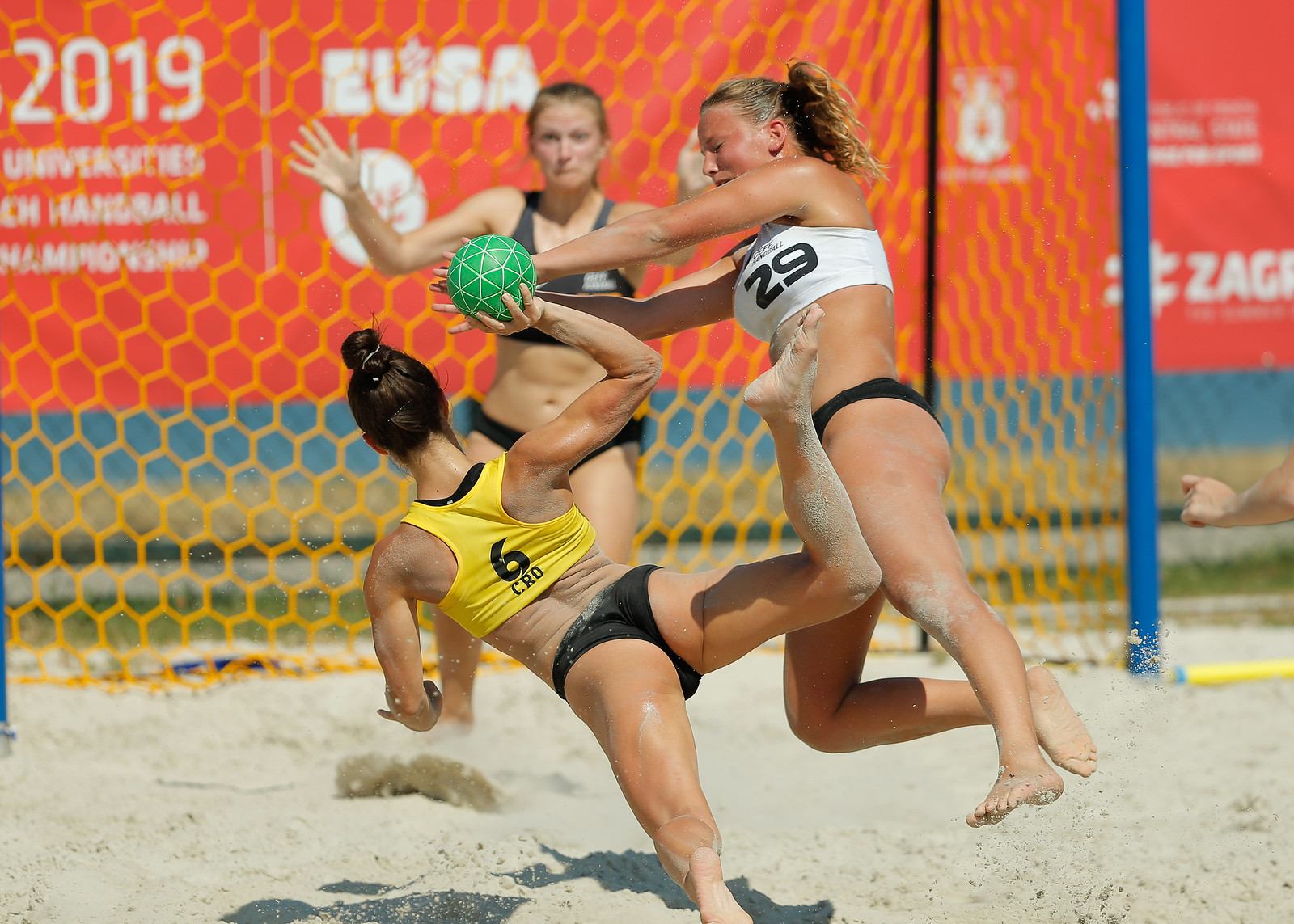 For the first time in the history of the European Universities Games, young athletes and the fans will enjoy in beach handball competition next summer in Belgrade at EUG 2020.
One of the sports disciplines which is a candidate to be a part of the official Olympic programme in Paris 2024, became a member of the biggest sports family in 2018, when 20 national teams with 200 athletes in both categories competed in the Youth Olympic Games in Buenos Aires.
Iconic persons in the world of handball and beach handball, Serbian Andrea Lekic and Brazilian Gil Pires, has been "Athlete Role Models" of the unforgettable event.
This was a huge step forward for the young sport who got a lot of followers worldwide. The first European Championship has been played in Italy in 2000, while the World Championships began in 2004 from Egypt.
Opposite from "older brother" handball, beach version has the most successful nations among non-Europeans, like Brasil, who won gold medals five times ahead of Croatia (2) and Egypt (1). In total, 10 countries have been on the medal podium in the men's category.
In the women's category, the reigning champions coming from Greece, but the most successful nation is Brasil with 3 titles ahead of Russia, Croatia, Norway and Spain. Eleven countries have won the world's medal until 2018 which send the message that beach handball is for all.
EUSA PRESENTED BEACH HANDBALL IN 2019
The first-ever beach handball European University Championship has been held at Jarun Lake in Zagreb last summer. The full stands at Jarun enjoyed the university finals, which have been won by
University of Zagreb in men's and University of Barcelona in women's category.
MVP players have been Katja Heraković from the University of Zagreb and Rastko Aničić from The University of Belgrade.
Tilburg University won the Fair Play trophy.
NEW BEACH SPORTS CENTER IS WAITING FOR YOU
The new beach sports centre on Ada Ciganlija lake will be built for the Beach Handball and Beach Volleyball competition at EUG 2020.
Come and join beach handball community in Belgrade.
The 5th European Universities Games will be held between July 12 and 25, 2020, with the presence of 6,000 athletes from 40 countries / 400 universities.