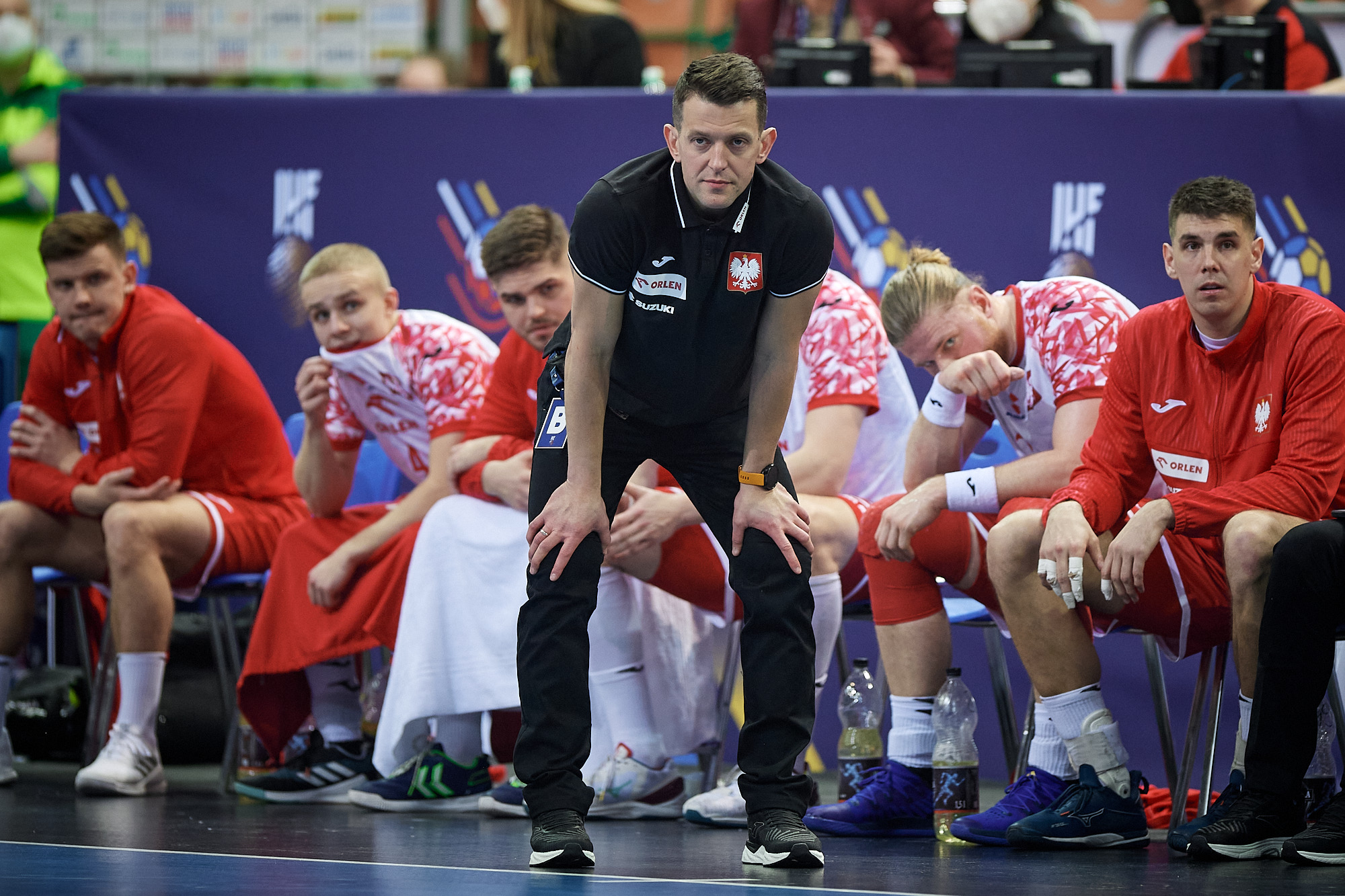 Patryk Rombel is no more head-coach of the  Polish national team. The 15th place at Men's World Championship 2023 was not enough for the 39 years old Polish coach to keep his job after almost four years of work.
The tournament showed us a real position between 10th and 16th place. With a good draw, we could have attempted a better result – said Rombel which biggest achievement with the Polish team was 12th place at Men's EHF EURO 2022 in Hungary and Slovakia.
Rombel led Poland also at EHF EURO 2020 (21st place) and World Championship 2021 (13th place).
Before overtaking Poland in 2019, Rombel worked at Motor Zaporozhye and MMTS Kwidzyn.
PHOTO: IHF, Rafal Oleksiewicz