Mediteraneo
Porto beat Benfica to come close to Portuguese title!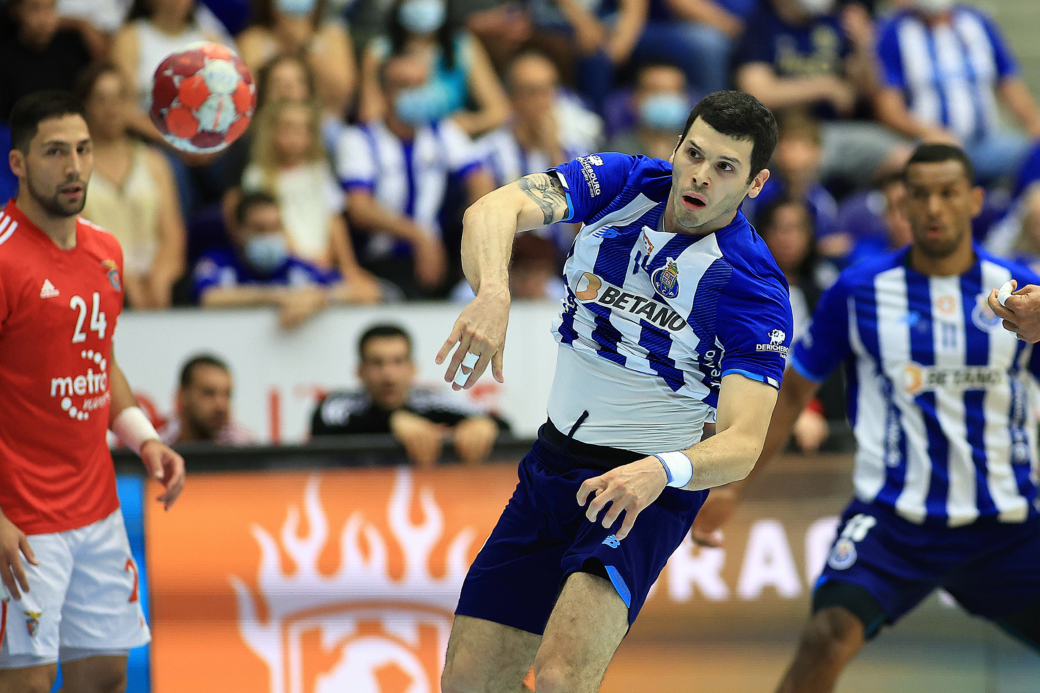 FC Porto are on the way to secure third Portuguese championship crown in a row! The team of Magnus Andersson beat Benfica SL 32:28 in derby match last weekend to secure better score in direct encounter so they need just a point in the last two matches to win the new trophy.
The MVP of the match was Croatian left back Ivan Sliskovic with 7 goals in his last home match for the "Dragons".
– FC Porto (32): Sebastian Frandsen, Pedro Valdés, Victor Iturriza (5), Djibril M'Bengue (5), Rui Silva (4), Leonel Fernandes (3) and António Areia (2). Nikola Mitrevski, Pedro Cruz (3), Diogo Oliveira, Daymaro Salina (2), Ivan Sliskovic (7), Diogo Branquinho (1), Miguel Alves, Jesús Hurtado and Fábio Magalhães.
– Benfica (28): Sergey Hernández, Jonas Kallman (5), Alexis Borges (6), Ole Rahmel (6), Lazar Kukic (1), Demis Grigoras (2), Rogério Moraes (2). Gustavo Capdeville, Mahamadou Keita, Belone Moreira (1), Paulo Moreno (1), Carlos Martins, Tadej Kljun, Luciano Silva, Petar Djordjic (4), Francisco Pereira.
STANDING:
1.

Porto

28
27
0
1
1003:706
82
2.

Benfica

29
25
1
3
997:742
80
3.

Sporting

28
25
1
2
977:697
79
4.

Belenenses

28
18
0
10
818:827
64
5.

Aguas Santas

28
17
0
11
774:712
62
6.

Maia-Ismai

29
14
2
13
795:783
59
7.

Vitoria

28
12
4
12
757:788
56
8.

Gaia

28
12
4
12
817:865
56
9.

ABC Braga

28
12
2
14
769:782
54
10.

Madeira

28
12
2
14
782:808
54
11.

Povoa

28
11
2
15
740:758
52
12.

Avanca

28
10
3
15
768:822
51
13.

Sanjoanense

28
6
3
19
701:831
43
14.

SC Horta

28
6
3
19
676:809
43
15.

Xico Andebol

28
2
2
24
679:911
34
16.

Boa Hora

28
1
1
26
674:886
31
photo: https://portal.fpa.pt/