PORTUGAL: Four teams on four points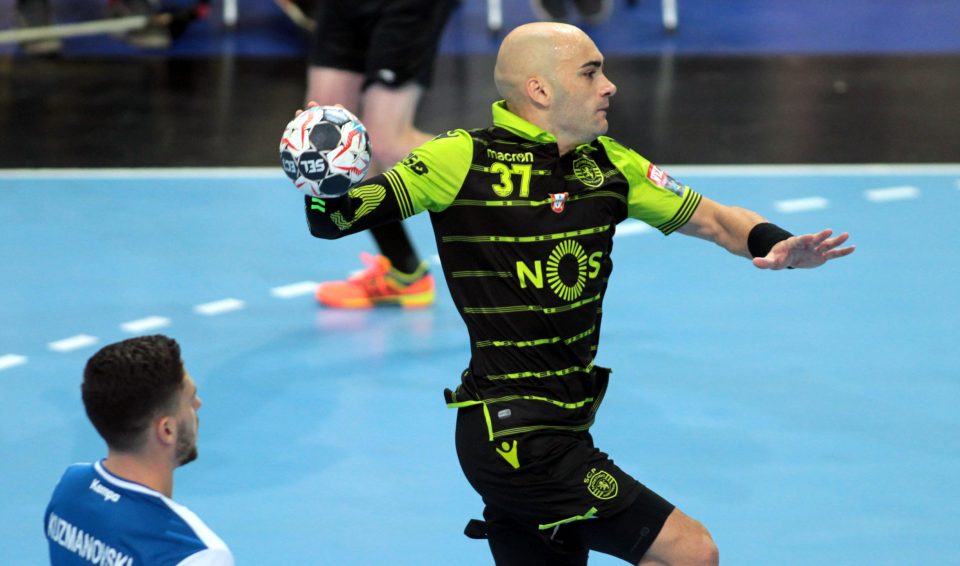 Very interesting season in Portugal so far. The reigning champions Sporting CP overtook first place after win over Arsenal 47:24, but Benfica had a match less, while FC Porto are two points behind champions.
Even 2016 champions ABC Braga are still in the race for the pole position. They are with 26 points on fourth place.
However, four teams are more or less on four points difference…
STANDINGS:
| | | | | | | | | |
| --- | --- | --- | --- | --- | --- | --- | --- | --- |
| 1. | Sporting | 11 | 9 | 1 | 1 | 372:266 | 30 | |
| 2. | Benfica | 10 | 9 | 0 | 1 | 298:233 | 28 | |
| 3. | Porto | 11 | 8 | 1 | 2 | 333:256 | 28 | |
| 4. | ABC Braga | 10 | 7 | 2 | 1 | 290:237 | 26 | |
| 5. | Belenenses | 12 | 7 | 0 | 5 | 328:338 | 26 | |
| 6. | Avanca | 10 | 6 | 1 | 3 | 275:271 | 23 | |
| 7. | Madeira | 10 | 5 | 0 | 5 | 293:275 | 20 | |
| 8. | Aquas Santas | 10 | 4 | 0 | 6 | 254:259 | 18 | |
| 9. | Boa Hora | 10 | 3 | 1 | 6 | 271:296 | 17 | |
| 10. | Maia-Ismai | 10 | 3 | 1 | 6 | 261:280 | 17 | |
| 11. | Xico Andebol | 10 | 2 | 2 | 6 | 257:312 | 16 | |
| 12. | Arsenal | 10 | 2 | 1 | 7 | 244:311 | 15 | |
| 13. | AC Fafe | 10 | 1 | 1 | 8 | 248:302 | 13 | |
| 14. | Sao Bernardo | 10 | 0 | 1 | 9 | 223:311 | 11 | |