Powerful SG Flensburg give no chance to Wisla in Plock!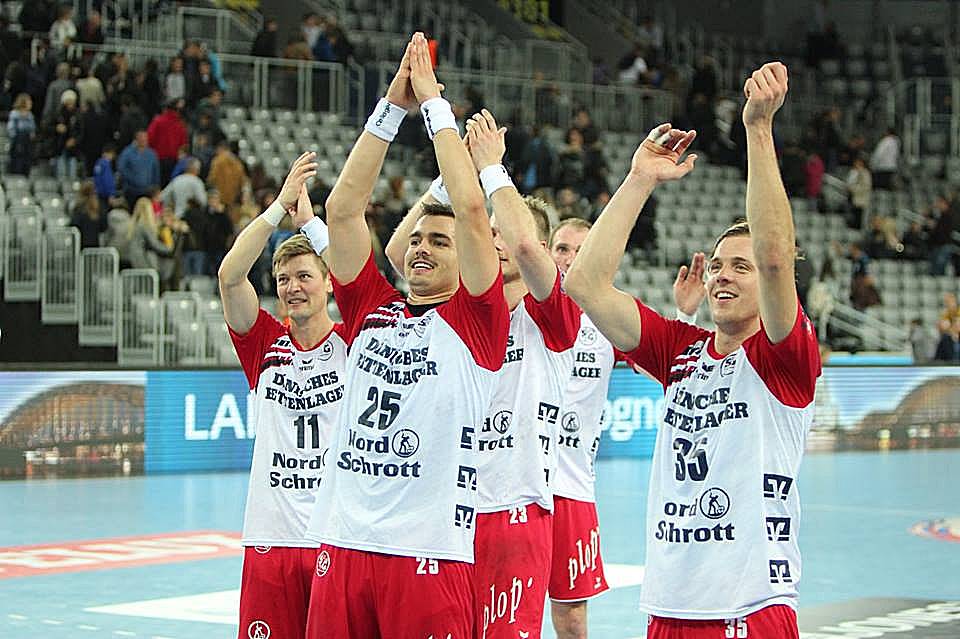 SG Flensburg stayed in the race for the third place in Group B of the VELUX EHF Champions League after impressive victory in Poland 37:30 (18:16), where domestic Orlen Wisla Plock simply had no chance against powerful Ljubomir Vranjes' roster!
Outstanding afternoon had Moller with 21 saves, but also Bogdan Radivojevic, who netted nine goals for the winners. On the other side, Sime Ivic scored six goals, but Polish team were too weak to repeat some fantastic level of play from this season.
Wisla Plock – SG Flensburg-Handewitt 30:37 (16:18)
Wisla Plock: Corrales (5 saves), Wichary (4/1 saves), Morawski (4 Paraden) – Kwiatkowski, Daszek (4/2), Duarte (4), Wisniewski, Ghionea (4), Rocha (2), T. Gabala (1), Ivic (6/2), Tarabochia (3), Pusica, Mihic (2), Piechowski, Zhitnikov (4)
SG Flensburg-Handewitt: Møller (21/2 saves) – Eggert (3/3), Glandorf (3), Mogensen (3), Wanne (5), Djordjic (5), Heinl (1), Zachariassen (3), Toft Hansen (1), Gottfridsson (2), Lauge, Klein (1), Mahé (1), Radivojevic (9)
STANDINGS:
1. FC Barcelona Lassa
10
9
0
1
293
:
252
(41)
18
2.

Paris Saint-Germain Handba…

10
8
0
2
312
:
275
(37)
16
3. SG Flensburg-Handewitt
9
5
1
3
241
:
222
(19)
11
3. THW Kiel
10
5
1
4
256
:
256
(0)
11
5. Telekom Veszprém
10
4
2
4
261
:
260
(1)
10
6. Orlen Wisla Plock
10
2
2
6
261
:
280
(-19)
6
7. Bjerringbro-Silkeborg
10
2
0
8
254
:
289
(-35)
4
8. Kadetten Schaffhausen
9
1
0
8
235
:
279
(-44)
2