PROFIT IN HANDBALL? It's possible in Aalborg!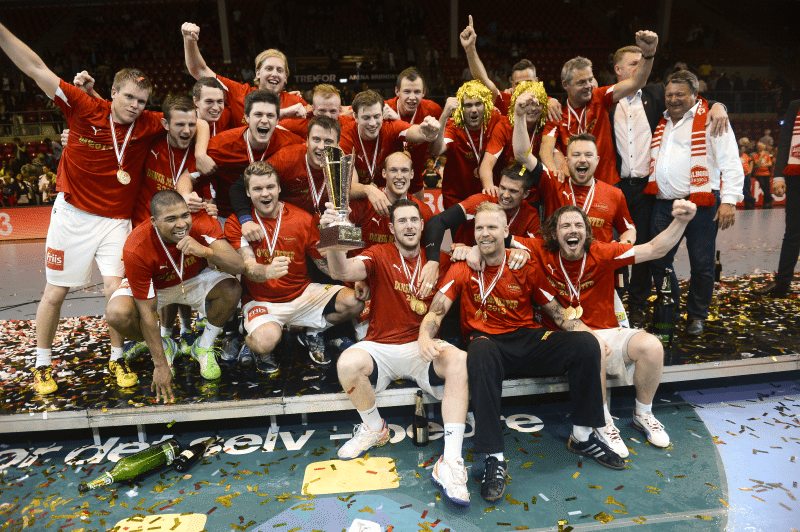 An interesting news coming from Denmark where the champions team of Aalborg announced that the club made profit in the season 2012/2013. This sum isn't to big (121.000 Danish crown) – about 16.000 EUR, but it shows that it is possible to made a good product in handball and stay healthy in financial every-day battle.
– The season 2012-2013 was a historic season for us. We are very proud that we as such a young team could bring home the Danish Championship and at the same time show a profit. We have a very short time marked us as a top club in Danish men's handball at the same time that we have control of the economy, says Eigild B. Christensen, chairman of Aalborg Handball.
source: sporten.dk
photo: aalborghaandbold.dk