PSG Handball beat USAM Nimes to stay on 100%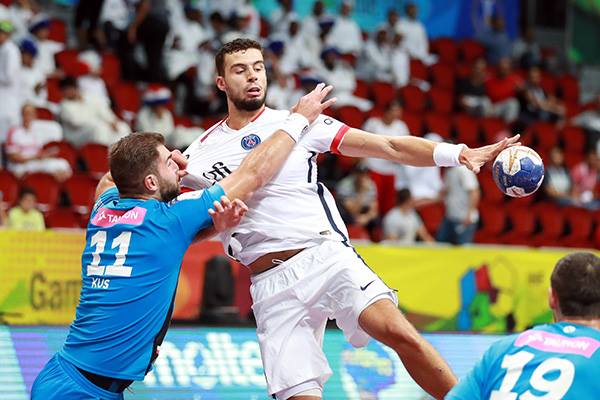 PSG Handball have stayed on the TOP of the French LidlStar Ligue. The French champions won another away match, this time in Nimes against USAM 31:28. Lefthander Nedim Remili was TOP scorer with 10 goals, while Nikola Karabatic added five in the winning team.
HBC Nantes celebrated the most efficient victory in Round 5 against Tremblay 39:20.
Here are the results of Round 5
Nimes – Paris SG 28:31
Dunkerque – St. Raphael 27:25
Istres – Creteil 32:30
Ivry – Chambery Savoie 28:24
Montpellier – Chartres 29:25
Nantes – Tremblay 39:20
Toulouse – Aix 27:27
STANDING:
1.

Paris SG

5
5
0
0
168:140
10

2.

Nantes

5
4
0
1
163:126
8

3.

Montpellier

5
4
0
1
143:127
8

4.

Aix

5
3
2
0
139:126
8

5.

Dunkerque

5
3
0
2
132:127
6

6.

Istres

5
3
0
2
137:148
6

7.

Nimes

5
2
1
2
142:144
5

8.

Toulouse

5
2
1
2
141:152
5

9.

Ivry

5
2
1
2
130:133
5

10.

Chambery Savoie

5
1
1
3
140:138
3

11.

Chartres

5
1
0
4
135:158
2

12.

Tremblay

5
1
0
4
124:144
2

13.

Creteil

5
1
0
4
136:151
2

14.

St. Raphael

5
0
0
5
136:152
0