PSG Handball conquer "Zlatorog", the end for RK Celje PL and Skjern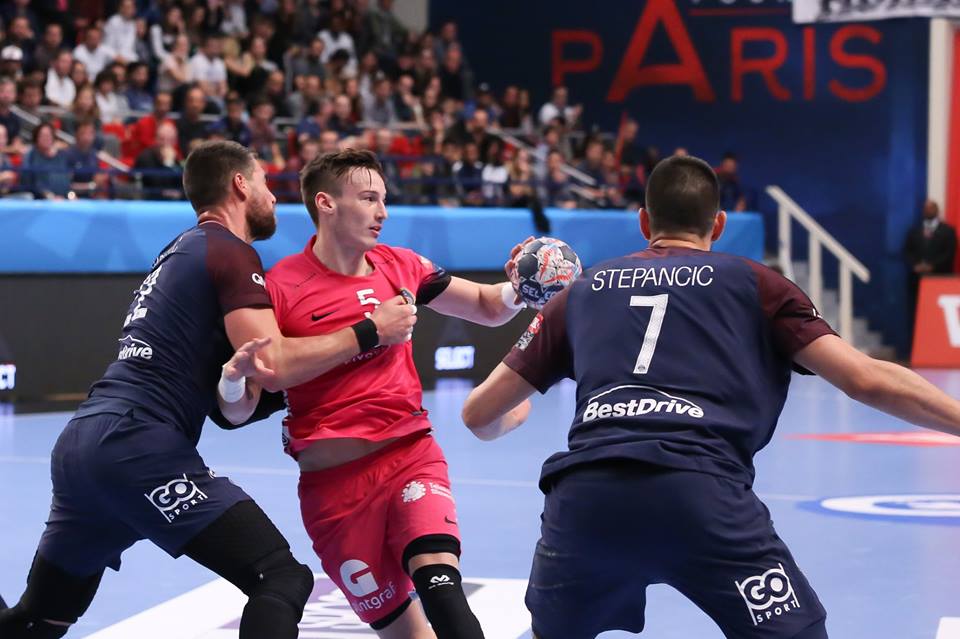 PSG Handball celebrated their 12th victory in Preliminary Round to confirm domination and first place which led them directly to the EHF Champions League quarter-finals!
PSG Handball beat RK Celje PL 36:32 at "Zlatorog" and gave question about six teams which will progress to the knock-out stage after Motor beat Skjern 33:23.
Celje-PSG 32-36 (17-17)
Celje: William Accambray 5, Drasko Nenadic 4, Jaka Malus 3, Rok Ovnicek 3, Gal Marguc 3, Josip Sarac 3, Tilem Kodrin 3, Kristjan Horzen 3, Igor Anic 2, Kristian Beciri 2, Tadej Kljun 1.
PSG: Luc Abalo 8, Sander Sagosen 6, Luka Stepancic 5, Nikola Karabatic 5, Uwe Gensheimer 4, Nedim Remili 2, Kim Ekdahl 2, Adama Keita 1, Henrik Hansen 1, Luka Karabatic 1, Mikkel Hansen 1.
STANDING:
1.

Paris SG

13
12
0
1
424:360
24

2.

Szeged

13
9
1
3
385:371
19

3.

Flensburg-H.

13
7
0
6
349:341
14

4.

Nantes

13
5
3
5
392:379
13

5.

Motor Zaporozhye

13
5
1
7
388:381
11

6.

PPD Zagreb

13
4
2
7
333:362
10

7.

Celje

13
3
1
9
348:381
7

8.

Skjern

13
2
2
9
363:407
6