PSG Handball put Aalborg 12 goals behind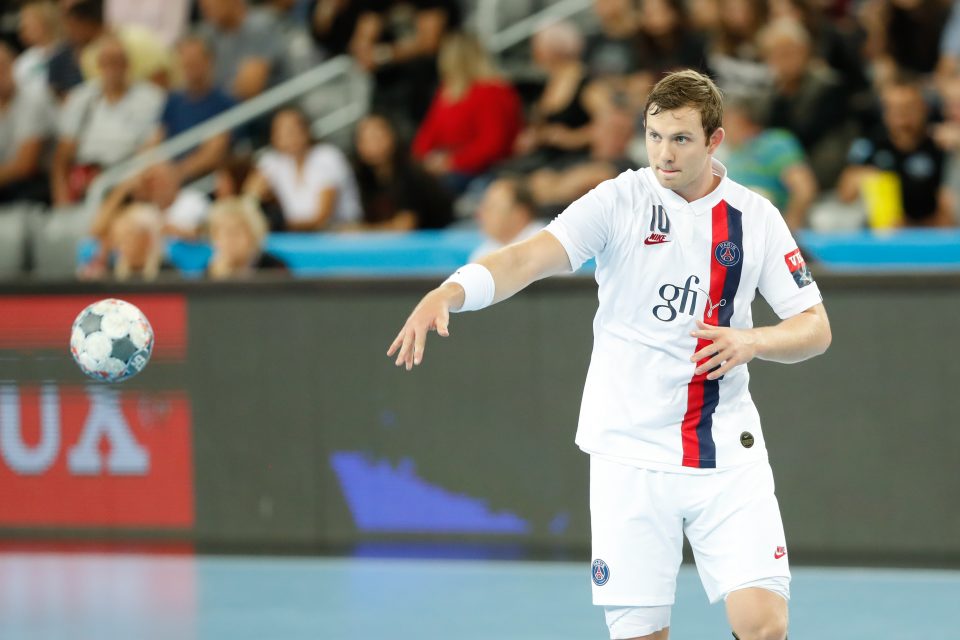 PSG Handball stayed with Barca Lassa at the TOP of the VELUX EHF Champions League Group A.
Raul Gonzales' team beat Danish Aalborg 37:24 to came back on the winning track after defeat in Barcelona.
Mikkel Hansen was TOP scorer with six goals, one less had Sander Sagosen and Luka Karabatic.
PSG-Aalborg 37-24 (18-11)
PSG: Mikkel Hansen 6, Sander Sagosen 5, Luka Karabatic 5, Viran Morros 4, Benoit Kounkoud 4, Nedim Remili 4. Luc Abalo 3, Kamil Syprzak 2, Nikola Karabatic 2, Sadou Ntzanzi 1, Dylan Nahi 1.
Aalborg: Benjamin Jakobsen 5, Janus Smarason 4, Tobias Ellebæj 3, Mark Marcher 2, Mads Christiansen 2, Henrik Møllgaard 2, Rene Antonsen 2, Sebastian Barthold 2, Mishels Liaba 2.
STANDING:
| | | | | | | | | |
| --- | --- | --- | --- | --- | --- | --- | --- | --- |
| 1. | Barcelona | 6 | 5 | 0 | 1 | 212:154 | 10 | |
| 2. | Paris SG | 6 | 5 | 0 | 1 | 188:154 | 10 | |
| 3. | Aalborg | 6 | 4 | 0 | 2 | 176:172 | 8 | |
| 4. | Szeged | 5 | 3 | 1 | 1 | 141:131 | 7 | |
| 5. | Flensburg-H. | 6 | 3 | 1 | 2 | 150:149 | 7 | |
| 6. | Celje | 5 | 1 | 0 | 4 | 123:151 | 2 | |
| 7. | Elverum | 5 | 0 | 0 | 5 | 114:150 | 0 | |
| 8. | PPD Zagreb | 5 | 0 | 0 | 5 | 106:149 | 0 | |