SG Flensburg Handewit in crisis, draw in Stuttgart!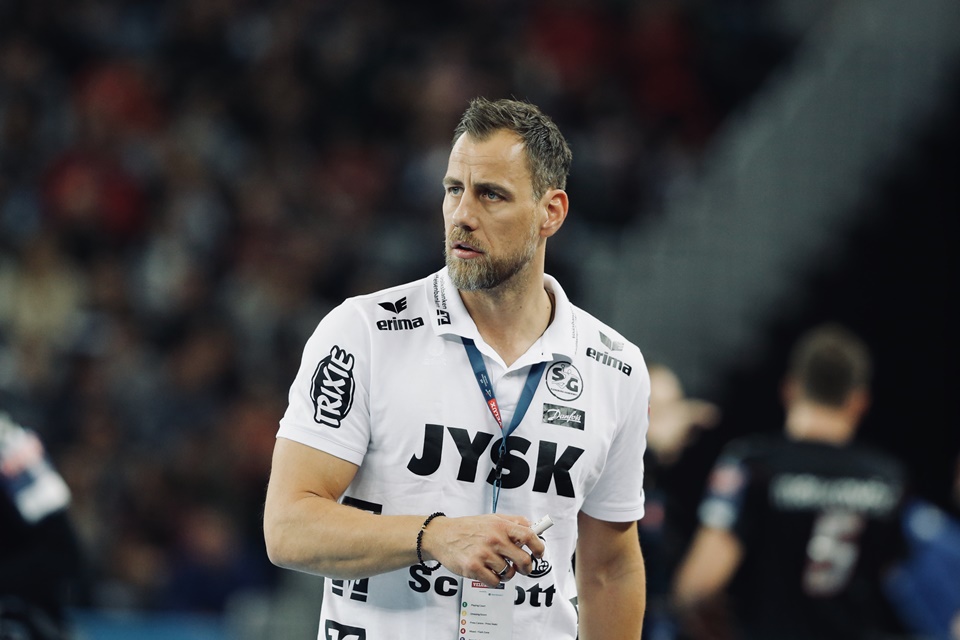 The German champions SG Flensburg Handewitt are in crisis. In the last 12 days, team of Maik Machulla played three matches without success. They lost two clashes at VELUX EHF Champions League against Aalborg and Barca Lassa, but also failed to win in Stuttgart – 23:23.
This draw put Flensburg three points behind the leaders TSV Hannover Burgdorf.
TVB Stuttgart – SG Flensburg-Handewitt 23:23 (12:11)
TVB Stuttgart: Bitter (14/2 saves) – Häfner (1), Asgeirsson, Weiß (3), Faluvegi (2), Späth, Lönn (1), Markotic (2), Röthlisberger (1), Zieker (6/1), Pfattheicher (1), Peshevski (1), Schmidt (5)
SG Flensburg-Handewitt: Buric (4 saves), Bergerud (2 save) – Golla (5), Lier (1/1), Glandorf, Svan (2), Jeppsson (2), Jøndal (4/1), Heinl, Zachariassen (2), Johannessen (1), Gottfridsson (2), Jurecki (1), Rød (3)
STANDING:
| | | | | | | | | |
| --- | --- | --- | --- | --- | --- | --- | --- | --- |
| 1. | Hannover-Burgdorf | 11 | 9 | 1 | 1 | 326:289 | 19 | |
| 2. | Kiel | 9 | 8 | 0 | 1 | 283:238 | 16 | |
| 3. | Flensburg-H. | 11 | 7 | 2 | 2 | 287:262 | 16 | |
| 4. | MT Melsungen | 11 | 7 | 1 | 3 | 301:302 | 15 | |
| 5. | Rhein-Neckar | 10 | 6 | 2 | 2 | 292:263 | 14 | |
| 6. | Leipzig | 10 | 7 | 0 | 3 | 281:284 | 14 | |
| 7. | SC Magdeburg | 11 | 7 | 0 | 4 | 349:307 | 14 | |
| 8. | Fuchse Berlin | 10 | 6 | 0 | 4 | 282:255 | 12 | |
| 9. | Erlangen | 11 | 4 | 2 | 5 | 286:293 | 10 | |
| 10. | Goppingen | 10 | 4 | 1 | 5 | 256:256 | 9 | |
| 11. | HSG Wetzlar | 10 | 4 | 1 | 5 | 291:295 | 9 | |
| 12. | Minden | 10 | 4 | 1 | 5 | 261:268 | 9 | |
| 13. | Bergischer | 11 | 3 | 3 | 5 | 294:306 | 9 | |
| 14. | HBW Balingen-Weilstetten | 9 | 3 | 0 | 6 | 256:275 | 6 | |
| 15. | Stuttgart | 10 | 1 | 3 | 6 | 252:284 | 5 | |
| 16. | Lemgo | 10 | 1 | 2 | 7 | 273:302 | 4 | |
| 17. | Ludwigshafen | 11 | 1 | 1 | 9 | 267:307 | 3 | |
| 18. | Nordhorn-Lingen | 11 | 1 | 0 | 10 | 274:325 | 2 | |