Ramat Hasharon: "A.E.K Athens refused to raise Israel flag"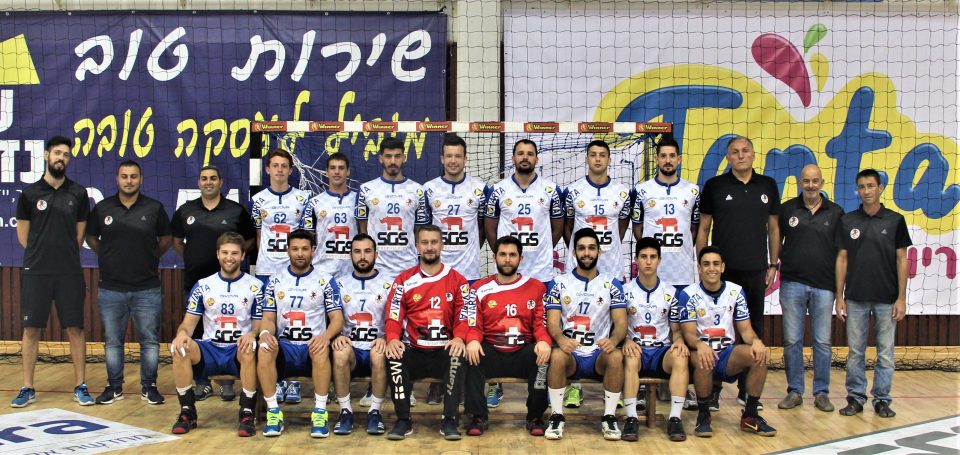 SGS Ramat Hasharon started to play in the EHF Challenge Cup on 2014/15 and collected four european seasons before they met A.E.K Athens in the last 16.
In the second match they came to Athens and discovered that there was no Israeli flag. They asked the local management to raise the flag but they refused. Thru the match, the local crowd raised PLO flags and after the 35:25 for A.E.K, the local players celebrated with that flags.
Israel Hayom newspaper published (link:
https://www.israelhayom.co.il/article/634131
) that Ramat Hasharon complained to the EHF for many issues: 1. "The technical meeting took place on the tribune of the hall instead of an office and was managed poorly". 2. "We didn't receive the match reports printed from the delegate – neither at the beginning nor at the end of the game (until now even such report did not reach us)". 3. "Before the game we noticed that there are no flags of our country hung in the hall. We approached the delegate which kindly explained that the host teams are not obligated to hand our flag. We think that it is not correct! We gave the Athens team the utmost respect when they played in Israel and we expected the same courtesy!". 4. "The temperature at the hall during the game was much less than the 18 degree that the host team is obligated to. It was very cold!!!". 5. "Before and during the game the hall was covered with cigarettes smoke that made berating difficult. We think that in such an important sport events it should prohibit! (even as part of the regulation)". 6. "During the game the Greek fans waved Palestine flags (attached pictures)". 7. "At the end of the game the AEK Athens players dance with the Palestine flag!"
Ramat Hasharon's chairman wrote in the lase chapter that "We are a part of the EHF Challenge cup for 5 years and respect the rules and regulations. We expect the other teams to respect them as well!! We never involved politics with sports as this is not our role and we educate our players to do the same. We ask that you examine these issues and advise of the steps you think needed in order to keep the rules and positive attitude".
According to the Israel Hayom's article, The EHF checking now what are the facts in that strange situation at the EHF Challenge Cup's finalist – that will play with the Russian Dynamo-Victor in the quarter finals. If A.E.K will beat them – they will meet the winner between AM Madeira Andebol SAD from Portugal and Dicken from finland – in the semi final.