Rhein Neckar Lowen and Ilija Abutovic together until 2021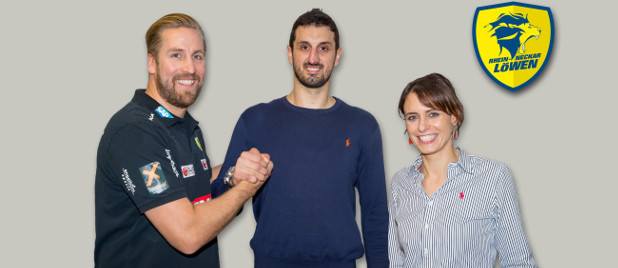 The German champions Rhein Neckar Lowen announced deal with one of the best defensive specialists in European handball – Ilija Abutovic. The 29-years old member of RK Vardar Skopje was one of the most important part of the squad which won the VELUX EHF Champions League 2017 in Cologne. Abutovic, the Serbian national team player, who didn't want to play at Men's EHF EURO 2018 due private reasons, came to Skopje in 2011, before the begining of Sergei Samsonenko era.
He played at Slovenian RS Slovan before Macedonia, but his first serious senior's years Abutovic spent at domestic RK Partizan Beograd.
"He will make our central defensive block even stronger with Jesper Nielsen and Gedeon Guardiola", said RNL legend, Oliver Roggisch.
PHOTO: Rhein Neckar Lowen