Russia are in WCh 2019 semi-final!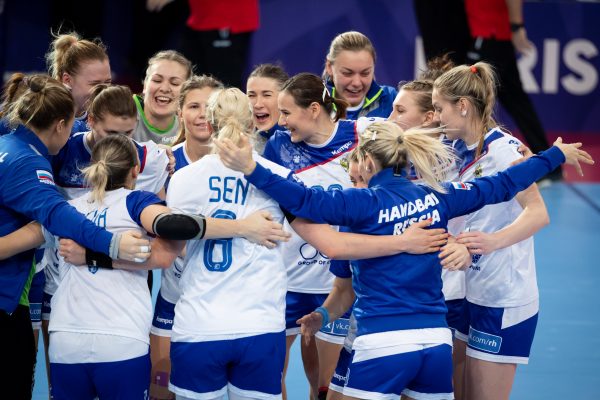 Russia are the first semi-finalits of the Women's World Championship 2019 in Japan.
The team of Ambros Martin beat Montenegro 35:28 and took three points more than Sweden match before the end of Main Round.
Spain beat Japan 33:21, while Sweden outplayed Romania 34:22.
Schedule of the last Round:
07.00h South Korea – Netherlands
10:00 Serbia – Denmark
12:30 Norway – Germany
1.

Norway W

4
3
0
1
114:99
6

2.

Germany W

4
2
1
1
106:104
5

3.

Netherlands W

4
2
0
2
113:103
4

4.

Serbia W

4
2
0
2
113:125
4

5.

Denmark W

4
1
1
2
97:98
3

6.

South Korea W

4
0
2
2
111:125
2
07.00h Russia – Spain
10.00h Romania – Japan
12.30 Montenegro – Sweden
Mandatory Credit © Anze Malovrh / kolektiff