Russian sponsor becomes RK Vardar sports director – Gorbok and Chipurin coming to Skopje?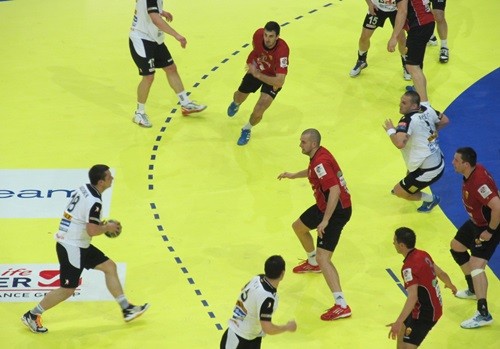 Russian bussinesman, Sergei Samsonenko will become the main sponsor of RK Vardar Pro, Macedonian male champion, after he made a fantastic team in women's handball, ZRK Vardar SCBT who is ready to compete with the best European teams in Europe next season at Women's EHF Champions League. That is a conclusion of succesful negotiations between current Vardar's boss, Mihajlo Mihajlovski and Samsonenko.  Mihajlovski will get a function of honoured president, while Samsonenko will be a new sports director, ready to make strong budget for the upcoming season in which RK Vardar Pro will play at VELUX EHF Champions League.
There is no doubt that strong squad will be built in Skopje. Team is now without coach after Veselin Vujovic finished with his contract at the end of current season (Qatari Al Qiad is the next team). Some rumours about new signings begins and for now from Russian sources two names are connected with possible move to Skopje – Russian NT players, left back Sergei Gorbok and line-player, Mikhail Chipurin.