EHF
Sander Sagosen about EHF CL crown: This was my dream!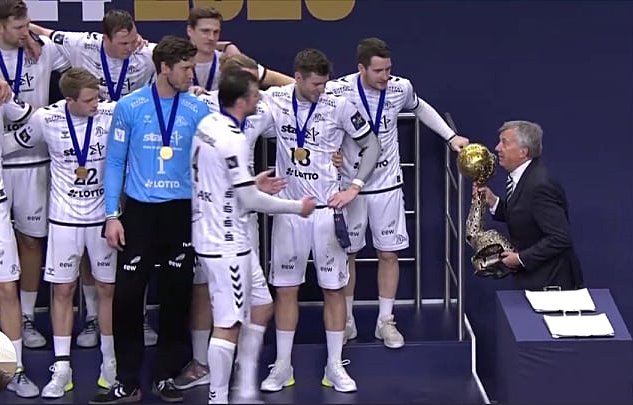 After only five months on the North of Germany, Sander Sagosen took the first major trophy in his career – EHF Champions League! One of the biggest stars in world of handball was delighted in the empty mix-zone of Lanxess Arena:
–It's was a final and we knew it how tough it will be two play against Barcelona, team that beat us two times in the season. It was hard but tactically we have been so good prepared for play 7 on 6 and to stop fast-break goals. I was a dream about this, now I am staying with gold medal. I am unbelievably proud on my team. Even it was an empty Arena it counts like any other victory. I am so proud, but also sad that we can't celebrate with the fans and the whole city. The whole team and the whole city, we are all one family! The medical staff made amazing job during the day as we have been in energy level ahead of Barcelona who had more time to rest for the final. It was a master class of Jicha and coaching staff. Barca didn't lose match for a really long time, but we showed character and that is how we can represent this club. We all deserved , but Duvnjak deserved the most. He is our captain, he puts headfirst where leg has to be. He is a captain with big C – said Sagosen.