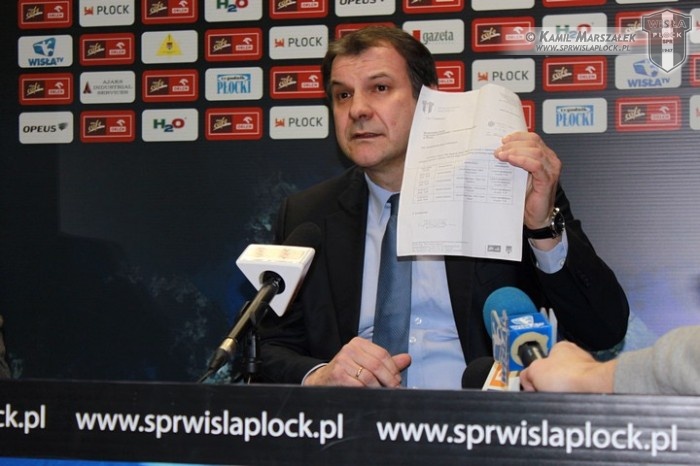 Unbeliavable end of the match happened in the Polish League between Orlen Wisla Plock and Piotrkowianin Piotrków – 0:10. Medical team who supposed to be on this match was late over 15 minutes, when guests from Piotrkow decided to get back to the locker room and to use oportunity to grab two points by regulation of Polish Federation. Fans in crowded "Orlen Arena" were shocked by this kind of behaviour and decision, but there was nothing else what they can do…
– It's not that we lost, handball lost tonight – with this words Wisla's coach Lars Walther began the conference after "no match":
– It is something what will be told to whole Europe in the coming days. I am very disappointed because someone forgot that this is a sport. I feel sorry for the people who came to watch a good show today. They had to go home with nothing. Terms of rules, but I am extremely disappointed with the attitude of players from Piotrkow. After all, it's about sports, and he suffered a great setback today! – Walther ended
In the same time, Vive Targi Kielce wins in Kwidzyn 36:27 and used a chance to become equal on the league table, after first Wisla's "defeat".
VTK:  Losert , Szmal – Olafsson 5, Jurecki 3, Bielecki, Tkaczyk 7, Stojković 13 (3), Musa, Lijewski 2,  Jachlewski, Grabarczyk, Mazur 2 (1), Tomczak 4
MMTS: Suchowicz – Adamuszek 4, Orzechowski 1, Seroka 2, Peret 6, Mroczkowski 3, Sadowski 4, Rombel 1, Nogowski 1, Łangowski 2, Pacześny 1