Serbs with 6 newcomers at WCh 2019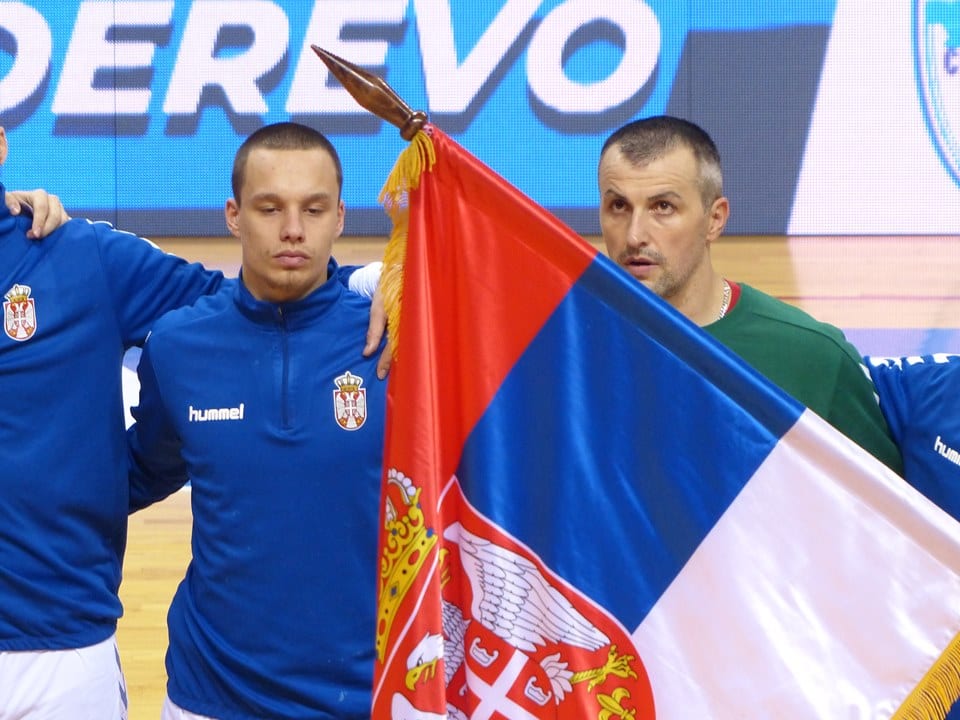 Serbian NT coach Nenad Perunicic will take 17 players to the World Championship 2019 in Berlin. The "Eagles" will play in Group A alongside Russia, Germany, France, Brasil and Korea. They will have six newcomers in the squad (Vorkapic, Verkic, Milosavljev, Kukic, Mosic and Nikolic) and only three players who have experience of playing at WCh events.
Marsenic, Radivojevic and Zelenovic were part of the team at World Championship 2013 in Spain, which was the last for Serbs. They missed tournaments in Qatar and France.
Serbian squad:
1. PUŠICA Miljan Minden (GER) 30.06.1991. LB
2. VORKAPIĆ Vukašin Metaloplastika 01.10.1997. RW
3. ORBOVIĆ Milos Politehnica Timisoara (ROU) 02.11.1993. RB
4. VUJIC Stefan Steaua (ROU) 06.07.1991. CB
5. VERKIC Svetislav Vojvodina 11.06.1981. GK
6. RADIVOJEVIĆ Bogdan Rhein Necker Lowen (GER) 02.03.1993. RW
7. ILIĆ Nemanja Fenix Toulouse (FRA) 11.05.1990. LW
8. MOŠIĆ Ivan Abanca Ademar Leon (ESP) 23.12.1994. LB
9. ILIĆ Vanja BM Logrono La Rijoa (ESP) 25.02.1995. LW
10. NIKOLIĆ Zoran Dobrogea Sud Constanta (ROU) 23.02.1991. PV
11. KUKIĆ Lazar BM Logrono La Rijoa (ESP) 12.12.1995. CB
12. ZELENOVIC Nemanja Frisch Auf Goppingen (GER) 27.02.1990. RB
13. MARSENIC Mijajlo Fuchse Berlin (GER) 09.03.1993. PV
14. NENADIC Drasko Celje Pivovarna Lasko (SLO) 15.02.1990. LB
15. OBRADOVIC Nemanja Visla Plock (POL) 08.01.1991. LB
16. CUPARA Vladimir Vive Tauron Kielce (POL) 19.02.1994. GK
17. MILOSAVLJEV Dejan Vardar (MKD) 16.03.1996. GK