SHAMEFUL: RN Lowen win after 84 seconds of "doing nothing" in the last attack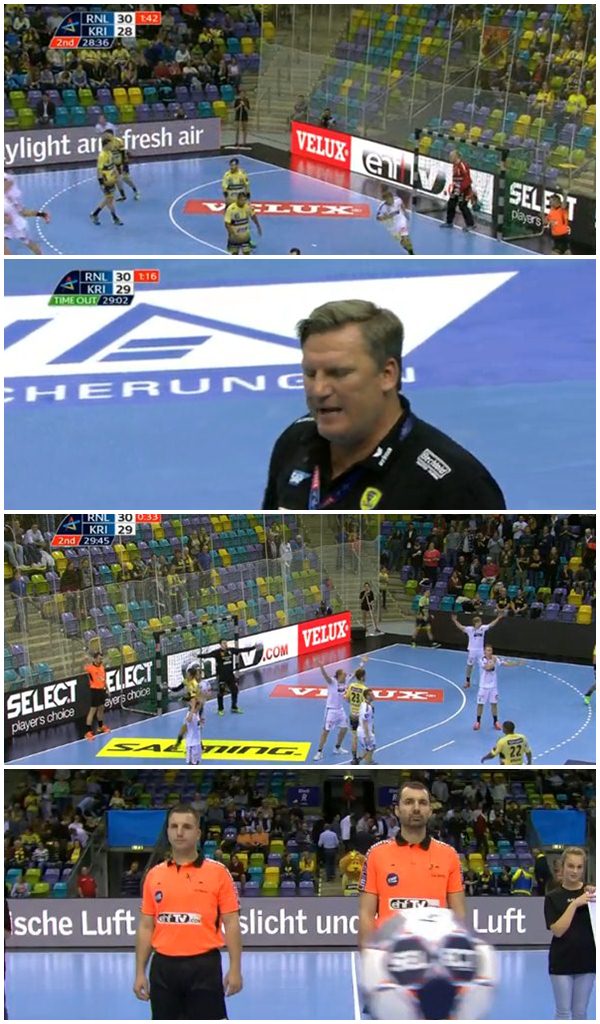 Rhein Neckar Lowen beat IFK Kristianstad in the Round 4 of the VELUX EHF Champions League. However, at the end, even the biggest Lowen's fans couldn't enjoy in victory after all what have been seen in the last 84 seconds of the clash with Swedish team.
Exactly 84 seconds lasted the last attack of the home team! The "Orange boys" netted for 30:29 at 58.35, when Montenegrian refferes Pavicevic and Raznatovic whistled for their goal.
On 59:02, Rhein Neckar Lowen coach Nikolaj Jakobsen called for time-out, before 58 seconds in which "Lions" didn't even shot in situation of player less on the court.
Referees gave signal for a passive play only 14 seconds before the final whistle. Andy Schmid used "stupidity" of new rules and came twice in contact-foul with defensive players after only two passes of his line-player. Time is up…
Attack could last 15-20 seconds more until 6 passes.
Shameful for serious sport.