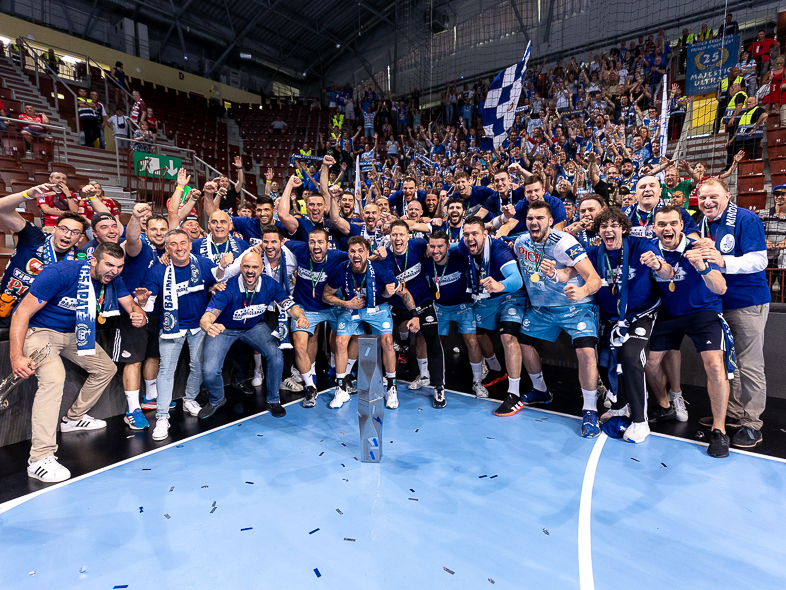 What a finish in Veszprem!
Pick Szeged survived on the throne of the Hungarian handball with the last second goal by Miklos Rosta at Veszprem Arena! Telekom Veszprem had 29:29 (first match they won 29:28), 30 seconds for the last attack, but at the end Dean Bombac made pass to his line-player who became a hero of the city from the Hungarian South.
This is the fifth Championship trophy in the Pick Szeged history.
Telekom Veszprém – Pick Szeged 29:30 (14:14)
Telekom Veszprém: Corrales, Cupara – Manaskov 2, Yahia 2, Nenadic 5, Maqueda 1, Nilsson 2, Ligetvári, Marguc 3, Lauge 5, Strlek, Lukács, Blagotinsek 1, Mahé 7, Ilic, Sipos 1
Pick Szeged: Mikler, Alilovic, Krivokapic – Tonnesen 3, Bodó 2, Martins 4, Henigman 1, Radivojevic 4, Gaber 1, Sostaric, Frimmel, Bánhidi 1, Garciandia, Bombac 6, Rosta 6, Mackovsek 2