Mid-East Europe
Gyori Audi ETO KC present 2022/2023 roster – Gros and Broch coming back!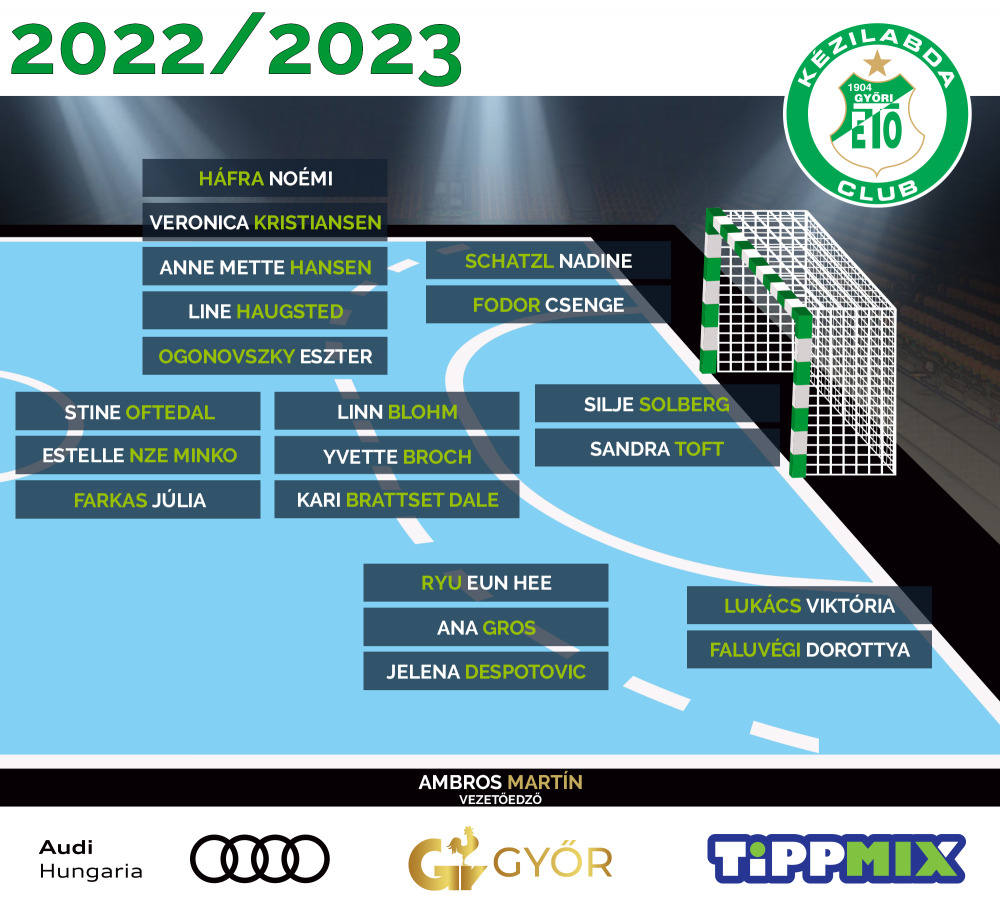 Gyori Audi ETO KC completed squad for the upcoming 2022/2023 season.
In addition to the previously announced Line Haugsted and Sandra Toft, the 2022 season will once again feature Yvette Broch and Ana Gros in a green-and-white jersey.
The player frame of the Audi ETO KC in Győr has become final, so in addition to the two newcomers announced earlier, two more classic players will join the team. Fans from Győr can greet two familiar faces who will return to the Audi Arena in Győr next season. Yvette Broch, the two-time winner of the Champions League played in Győr between 2015 and 2018. After 2018, she stopped her career and then returned to the French national Metz in the 2020/2021 season. Last season, she was in Romanian CSM in Bucharest.
Slovenian shooter right back Ana Gros returns to Győr after 2012. She began last season with Russian CSKA, but after start of the war in Ukraine, she went back to her country and ended season with RK Krim Ljubljana.
"I played in Győr at the very beginning of my career, and I was able to celebrate two Hungarian championship and two Hungarian Cup victories with the team. I left with many beautiful memories then, and now I am returning to Győr to have even more success with the green-and-white band. I look forward to working with the team and I will do my utmost to help my team achieve their goals to the best of my ability. " said Ana Gros.
"We have been following the development of Ana Gros for a long time and I can safely say that she is currently one of the best in the world in her position and is clearly one of the members of the narrow elite in the right-wing position.  We are maximally aware of how professional a player is who is very determined and hungry for success. With his mentality and knowledge, he fits perfectly into our team. Our club has a two-year contract with Ana, said president Anita Görbicz.