SLIM JAMBO: Strahinja Milic with 20KG less before EHF CL start!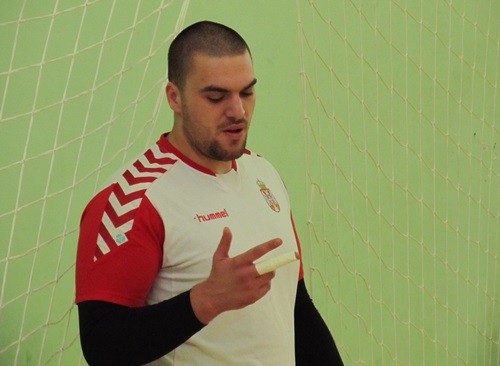 The most interesting handball story in Skopje this summer was destiny of Serbian goalkeeper Strahinja Milic (25) who has a long-term contract with Macedonian TOP team RK Vardar Skopje. The guy which nickname is Jambo because of his size (between 130 and 150 kilos) didn't began preparation with his team-mates because of problems with kilograms. RK Vardar's coach Raul Gonzales didn't want to take him with the first team during pre-season, so Milic had to work by special program.
After 50 days of work with RK Vardar second team, Milic got a chance to join his old team-mates in week before the first match at VELUX EHF Champions League 2015/2016 against French Montpellier. But, he lost 20 kilos! Obviously, he had a strong motivation to become slim as lot of media attention was about his possible transfer to the biggest domestic rival – RK Metalurg.
However, Arpad Šterbik won't be alone at the start of the European season. Petar Angelov has problem with his back, so Milic could be the first replacement. Slim Jambo…