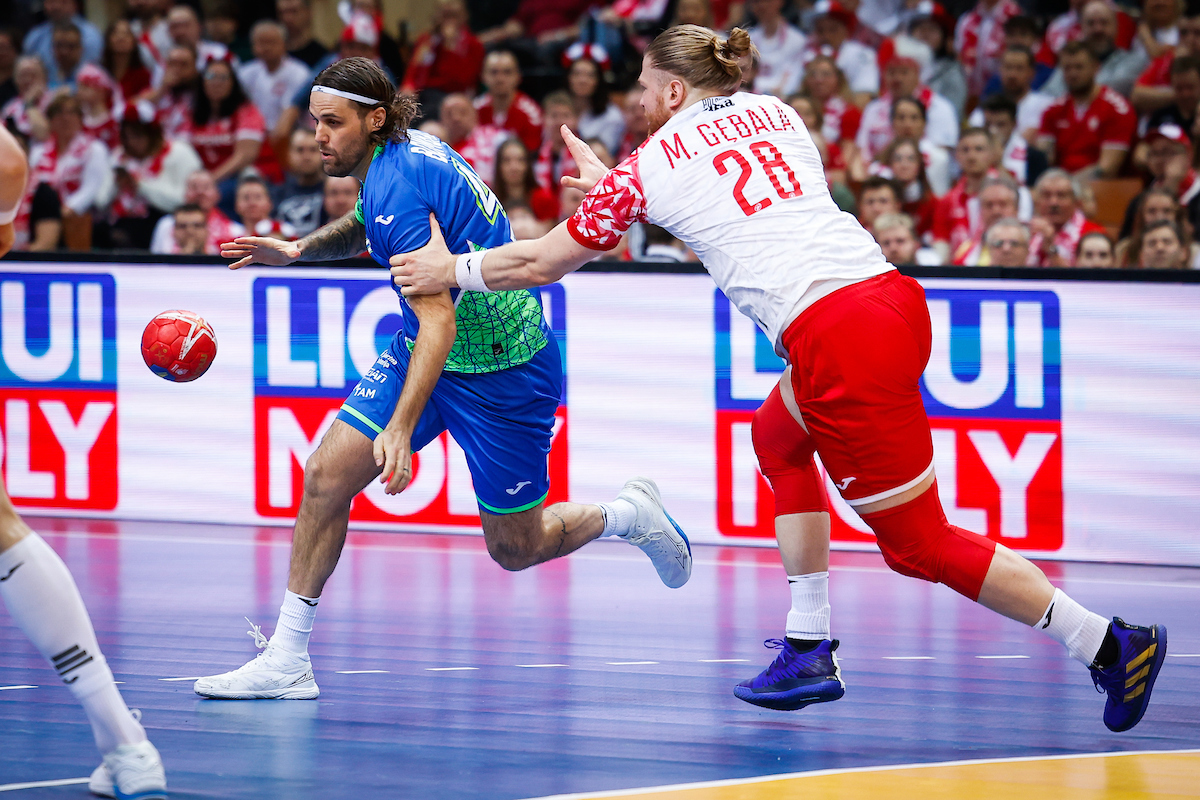 More than 11.000 Polish fans in Katowice was at Slovenian handball party last night! The fourth team from the Men's EHF EURO 2020 played the best match since then to smash domestic team 32:23 in the Round 2 of Preliminary Round at World Championship 2023.
Everything was on the highest level in team led by Uros Zorman. Captain Jure Dolenec scored seven goals to push his team ahead.
In the last match, Slovenia will meet France in the battle for four points at Main Round.
"After two years I finally felt that we were showing heart, that team-mate want to die for you…", said Dean Bombac after the match.
Poland– Slovenia 23-32 (11-17)
Poland : Arkadiusz Moryto 6, Michal Olejniczak 3, Michal Daszek 2, Patryk Walczak 2, Szymon Sicko 2, Szymon Dzialakiewicz 2, Ariel Pietrasik 2, Jan Czuwara 1, Przemyslaw Krajewski 1, Maciej Gebala 1, Tomasz Gebala 1.
Slovenia : Jure Dolenec 7, Aleks Vlah 6, Blaz Janc 5, Blaz Blagotinsek 3, Tilen Kodrin 3, Rok Ovnicek 2, Dean Bombac 2,  Borut Mackovsek 2, Stefan Zabic 1, Domen Novak 1.
PHOTO: IHF, Rafal Oleksiewicz