Strong THW Kiel in front of 10.000 fans at TUI Arena in Hannover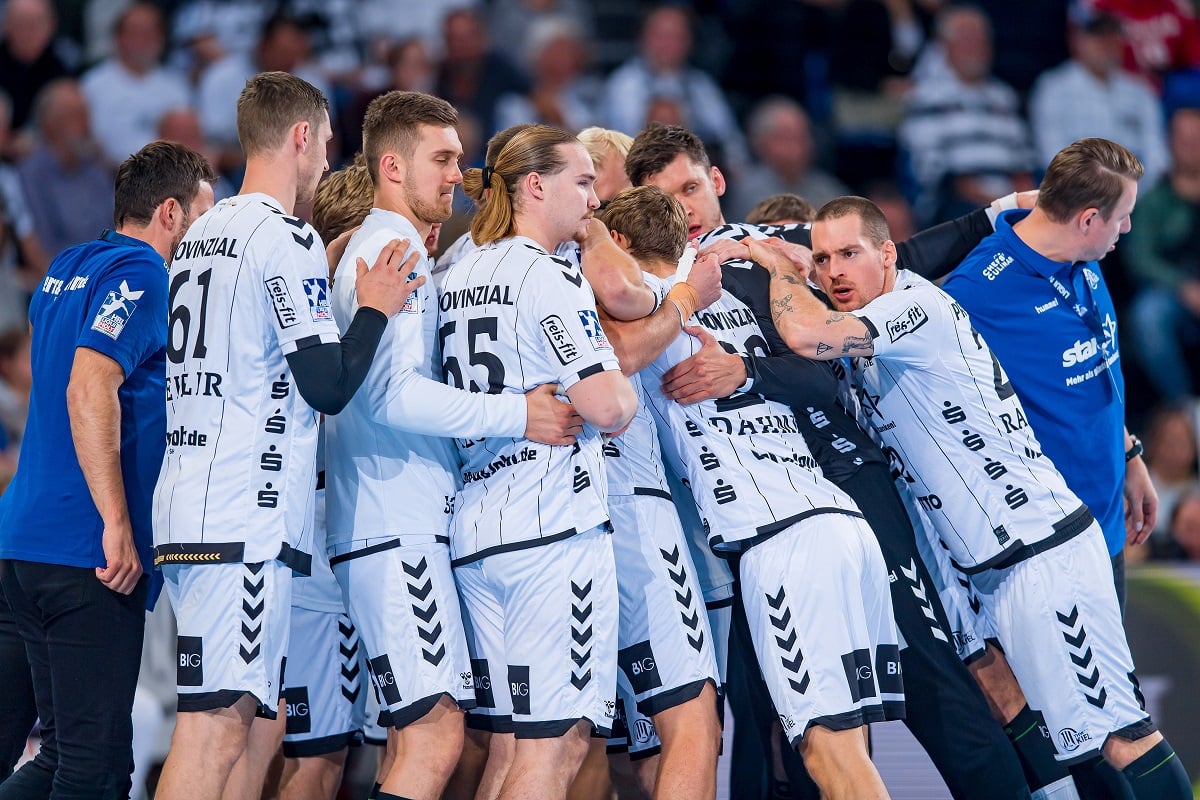 THW Kiel have opened the 2020 in the best possible way. The "Zebras" made fantastic job in Hannover against the biggest rival in Championship's race, TSV Hannover Burgdorf 32:25 in front of 10.000 fans.
TUI Arena witnessed fantastic match of Niklas Landin (17 saves) nad his team-mates who once again beat team of Antonio Carlos Ortega, after victory in Kiel 32:23 eariler this season.
TSV HANNOVER-BURGDORF – THW KIEL: 25:32 (13:18)
TSV Hannover-Burgdorf: Ebner (), Lesjak (1.-25., 27.-60., 9/2 saves); Cehte (4), Mavers, Patrail (1), Thiele, Pevnov (1), Jonsson (1), Böhm (4), Ugalde (2), Krone (4), Olsen (3/1), Brozovic (3), Hanne, Feise, Kastening (1); Trainer: Ortega
THW Kiel: N. Landin (1.-60., 17/1 saves), Quenstedt (n.e.); Duvnjak (5), Reinkind (2), M. Landin (1), Weinhold (4), Wiencek (3), Ekberg (3/2), Rahmel, Dahmke, Zarabec (4), Horak (n.e.), Bilyk (5), Pekeler (5); Trainer: Jicha
STANDING:
| | | | | | | | | |
| --- | --- | --- | --- | --- | --- | --- | --- | --- |
| 1. | Kiel | 21 | 17 | 0 | 4 | 630:545 | 34 | |
| 2. | Hannover-Burgdorf | 21 | 14 | 3 | 4 | 611:569 | 31 | |
| 3. | Flensburg-H. | 20 | 14 | 2 | 4 | 531:465 | 30 | |
| 4. | SC Magdeburg | 20 | 15 | 0 | 5 | 590:528 | 30 | |
| 5. | Fuchse Berlin | 20 | 14 | 0 | 6 | 576:530 | 28 | |
| 6. | Rhein-Neckar | 20 | 13 | 2 | 5 | 566:524 | 28 | |
| 7. | MT Melsungen | 20 | 12 | 1 | 7 | 558:538 | 25 | |
| 8. | HSG Wetzlar | 21 | 10 | 2 | 9 | 584:581 | 22 | |
| 9. | Leipzig | 20 | 10 | 0 | 10 | 551:559 | 20 | |
| 10. | Bergischer | 21 | 7 | 3 | 11 | 562:570 | 17 | |
| 11. | Erlangen | 20 | 7 | 2 | 11 | 532:550 | 16 | |
| 12. | Goppingen | 19 | 7 | 1 | 11 | 479:499 | 15 | |
| 13. | HBW Balingen-Weilstetten | 20 | 6 | 3 | 11 | 554:598 | 15 | |
| 14. | Lemgo | 20 | 6 | 2 | 12 | 548:580 | 14 | |
| 15. | Minden | 20 | 5 | 3 | 12 | 527:552 | 13 | |
| 16. | Stuttgart | 19 | 4 | 4 | 11 | 494:546 | 12 | |
| 17. | Ludwigshafen | 21 | 5 | 2 | 14 | 489:534 | 12 | |
| 18. | Nordhorn-Lingen | 21 | 1 | 0 | 20 | 490:604 | 2 | |