Sydney Uni unites 10 nations in its Super Globe squad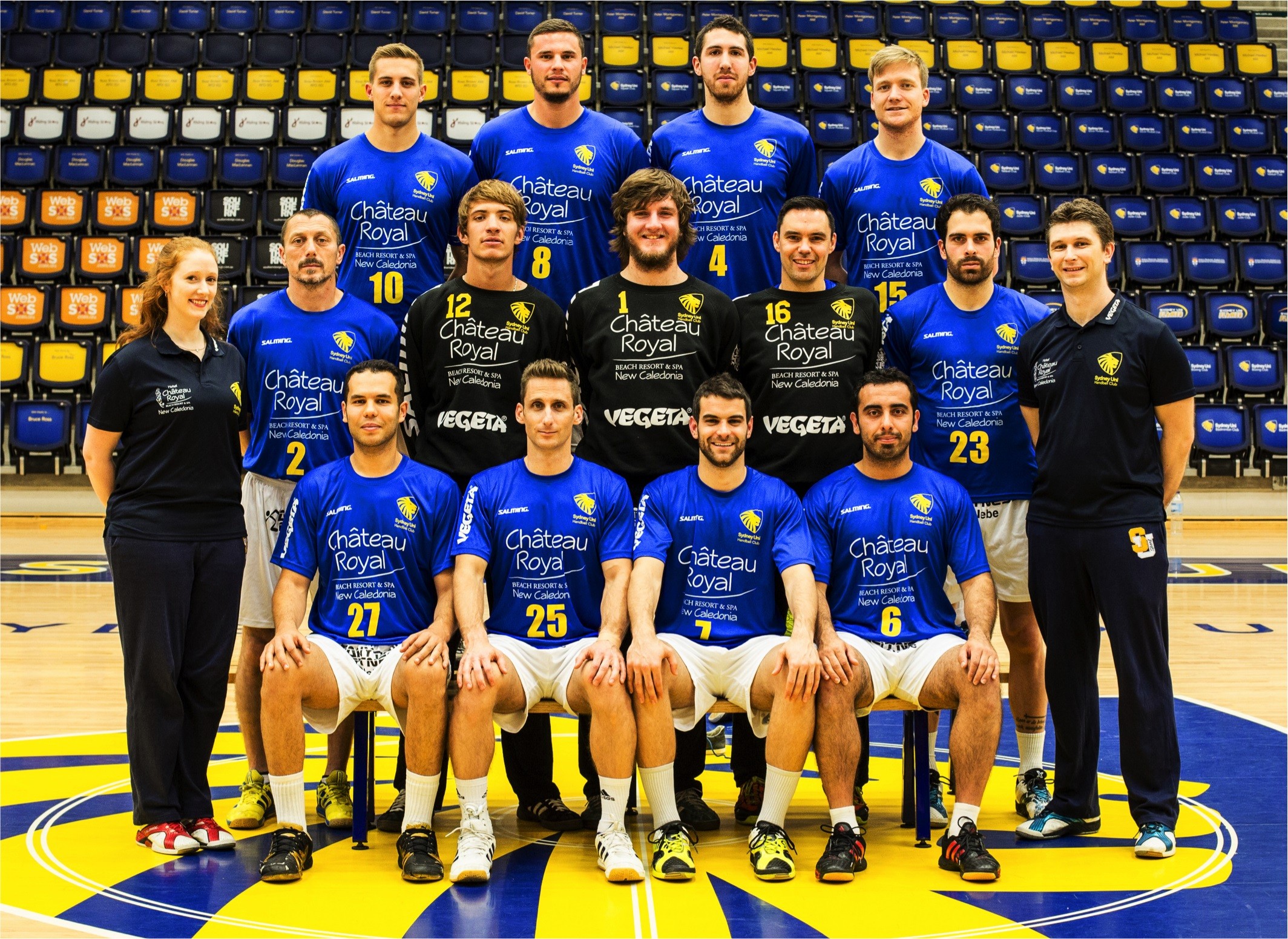 Sydney Uni this week announced its squad for the IHF Super Globe, which will start on Sunday. German coach Philipp Enders picked players from no less than 10 nations, and is hopeful this team will achieve the best ever result – thanks to some new recruits, but also the unique Aussie team spirit.
Question: Philipp, this is the third year the Sydney Uni Handball Club participates at the Super Globe as Oceania champions, after 2012 and 2013. What will be different from the previous years?
Enders: That's really difficult to anticipate. I am pretty sure that the talent and potential we combine is bigger than in previous years. But then we struggle again with similar things every year, like the lack of adequate opponents – which means we miss the intensity of those games.
Question: What's changed at Sydney Uni in the last 12 months since the last participation?
Enders: For us, the preparation for the 2014 Super Globe started right after the last game at last year's tournament. We had a very clear vision that we wanted to further improve our results.
Towards the end of 2013 we then started an outreach with the aim of recruiting talented students and other keen young handball players from around the world, who wanted to join us for the 2014 Super Globe. We were inundated with inquiries, many did not lead to an agreement though as we're a pure amateur club. In the end, we however still managed to recruit a few very good players.
Question: So, as an amateur team you don't pay any salaries or benefits?
Enders: No, there's absolutely no money involved.
Question: So your budget is not really comparable with Europe then?
Enders: No not really – for the whole club we operate with less than 30'000 Euros. This year, we had to deal with significant additional cost as we had to travel to New Caledonia for the Oceania Championships. The players ended up paying for the majority of their flights themselves. Luckily, Chateau Royal became our hotel sponsor, and Vegeta increased their contribution – so in the end we're very happy to cover our (comparatively small) budget.
Question: Tell me a bit about the team and its characteristics
Enders: It's a really international crew. Besides 7 Australians – who are all current or former national team members – we have players from Argentina, Brazil, Denmark, France, Germany, Poland, Serbia, Sweden and Spain.
I don't even know where to start in describing the characteristics of this team… it's a really unique situation I think. Some of our players have put themselves through significant financial strains in order to join the club. Many of them have taken jobs on minimum salaries, even cleaning toilets, just to make their dream of playing against Barcelona a reality!
Other players like Pascal Winkler or Sebastien Traverso have a dual role. Besides their day job and being players, they also invest a lot of time into the management of the club and our dream of making Australian handball better and more popular.
I am incredibly proud of this group of guys. The sacrifices which this team is making deserve everyone's respect.
Question: How strong do you think your team is this year?
Enders: It's probably the strongest team I've ever had at Sydney Uni. Of course, the integration of the new players took time, but that was to be expected. Some of the games at the Australian Championships and the Oceania Championships were really tight. But we were able to defend our titles, and we probably learned quite a lot too along the way – which is important.
Question: Speaking of the Oceania Championships – you missed that tournament due to the birth of your son. Did you suffer, having to follow from afar?
Enders: Yes, definitely. Saint Kilda Handball Club from Melbourne came well prepared. They have a very strong team right now, with a few class players – and we expect them to keep challenging us in the future.
Question: So there are positive signs for the development of handball in Australia?
Enders: Some positive signs, some negative ones. The re-introduction of the Australian Club Championships is definitely very positive for handball in the region. What we'd need in order to take the next step is a National League – which would really lift the profile of the sport with the media and the public. In order to cover the high travel cost for such a league, we'd however require a major sponsor.
On the other hand, there's of course the negative impact the exclusion of the national team from the World Cup 2015 has had. The team had gone through a very intense preparation towards the World Championships – and the disqualification has really pulled the guys the rug from underneath their feet. I sincerely hope that the IHF makes up for it through additional funding for handball in the Oceania region, so handball can keep growing. Australia is such a sports mad country, the potential for handball here is massive!
Question: Lastly, what are your goals for the 2014 Super Globe?
Enders: There can only be one objective – to win our first game. Of course, we're not expecting it in our game against Barcelona…