Handball Australia [HA] is pleased to announce that the selection for the men's national team to
compete in the XXIII World Championship to be held in Spain in January 2013 has been
finalised.
After Australia's victory at the Oceania Men's Handball World Championship Qualifier in June,
the men's squad embarked on a series of rigorous training camps for Australian-based players.
The European-based players have engaged on high-level training and competition in their
respective clubs, and reporting to a program set by Head Coach Taip Ramadani.
The team comprises of experienced players who have represented Australia in previous world
championships and other significant international competitions, as well as new players who are
bringing their enthusiasm and experience from high level handball competition from either junior
world championship or playing in overseas handball clubs.
HA welcomes and congratulates especially the following players who are debuting in the men's
national team: Almir Pandzo, Martin Najdovski, Kristofer Karlsson, Jay Abiera and
Antonio Queiroz.
HA congratulates the following players: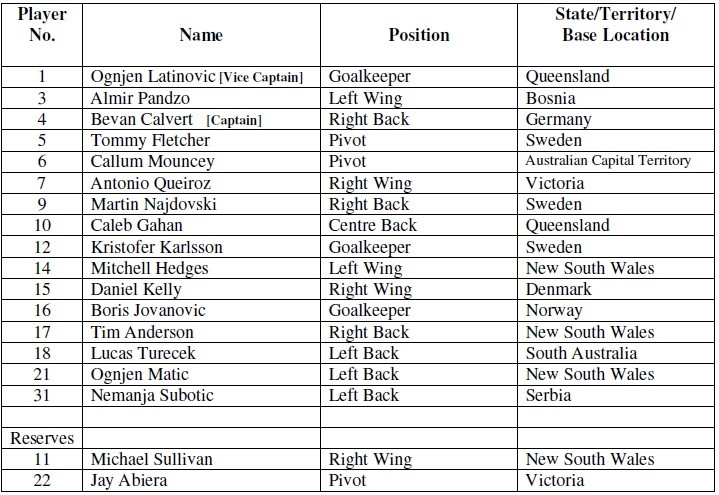 Team Captain Bevan Calvert (photo)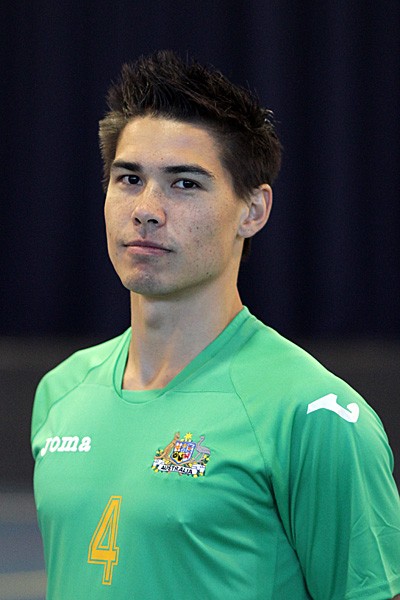 The following officials will support the team:
TR       Taip Ramadani                                    Head Coach
ZI          Zlatan Ivankovic                                Coach
JC        John Calvert                                      Manager
MT       Melvin Thancanamootoo                  Physiotherapist
VC       Violi Calvert                                        Media & PR
Head Coach Taip Ramadani (photo)